News
Danish passport remains among world's most powerful
---
This article is more than 2 years old.
The Danes have visa-free access to 187 countries – on par with last year and just four behind leaders Japan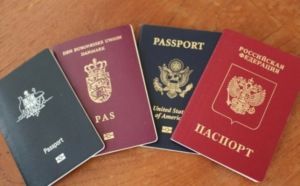 With the COVID-19 pandemic raging on, it's unlikely that many Danes will be using their passports.
But if they were, they could boast that it was among the most powerful in the world.
According to the 2021 Henley Passport Index, Denmark is ranked joint fifth in the world based on the number of destinations their holders can access without requiring a visa.
As was the case last year, Danes have visa-free access to 187 countries.
READ ALSO: Denmark to introduce COVID-19 vaccine passport
Jolly good, Japan
Japan topped the list with 191, followed by Singapore (190), Germany and South Korea (both 189), Finland, Italy, Luxembourg and Spain (all 188) and then Denmark and Austria (both 187).
Other notables included Ireland and Sweden (186), Norway, the US and the UK (185), Australia (184), Canada (183), Brazil (170), Mexico (159), Russia (116), China (75), India (58) and Nigeria (46).
Afghanistan finished last, with its passport giving visa-free access to just 26 countries. It was preceded by Iraq (28), Syria (29), Pakistan (32), and Yemen and Somalia (both 33).