News
Denmark and US to collaborate on asylum control
---
This article is more than 2 years old.
Immigration Ministry is working to gain access to 260 million fingerprints from the US immigration database, IDENT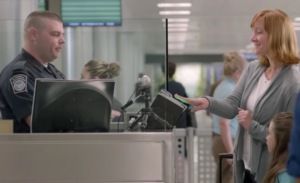 The Immigration Ministry has announced that it is on the cusp of reaching an official accord with the US regarding asylum control.
Immigration minister, Mattias Tesfaye, said that a key aspect of the agreement would be Denmark gaining access to the US immigration database, IDENT.
"Unfortunately, human traffickers are constantly evolving – including fiddling with identities of people. So it's important to boost our control," said Tesfaye.
"We must be sure to know who asylum seekers to Denmark are. IDENT can assist the Danish immigration services in doing that. So I very much look forward to negotiations with the US."
READ ALSO: Historic low number of asylum seekers in Denmark
Fighting false identity
Accessing IDENT would, among other things, give the Danish authorities access to over 260 million fingerprints of foreigners who have been in contact with the US authorities.
Initially, Denmark is proposing a trial project that will provide information pertaining to Danish asylum cases.
It is hoped that the co-operation will help the government uncover more fraudulent asylum attempts using false identity.
More long term, Denmark wants to use IDENT for other immigration and integration cases. 
The forthcoming US negotiations will shed light on whether a desired collaboration is possible from a practical, technical and legal standpoint.