News
Girls hit puberty earlier when parents split – study
---
This article is more than 2 years old.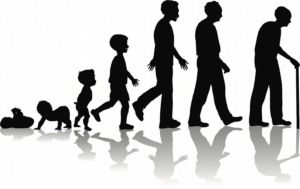 New Danish research finds that girls whose parents have split up tend to enter puberty earlier. The time of the separation also plays a role in how early they hit it.
Researchers conclude that girls whose parents have never lived together, or separated when they were an early age, tend to reach puberty three months earlier on average.
This can be explained by the stress the child experiences when their parents don't cohabitate.
Aarhus University studied over 16,000 children from the age of 11 until they reached the age of 18.
Earlier puberty over the last century
Over the past century the age of girls reaching puberty has fallen from 17 to 13.
It is argued that social status plays a role in when puberty begins. Those who come from an economically unstable background tend to start earlier. This may be a factor in the case of separated parents.
Weight also plays a role, as overweight children tend to hit it earlier as well. However, this wasn't found to be an influencing factor in the Danish study.
The ever-growing prevalence of endocrine disruptors also play a role in the age of puberty getting progressive younger, conclude many studies.