News
South African COVID-19 mutation found in Denmark
---
This article is more than 2 years old.
State Serum Institute believes that the ongoing vaccination procedure will protect people from the more contagious variant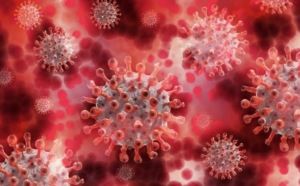 According to the State Serum Institute (SSI), the first case involving the South African COVID-19 mutation has been found in Denmark.
The mutation, named B.1.351/501Y was discovered in an individual in Zealand who had been on a trip to Dubai.
"It looks to be more contagious, as we see with the British mutation. There are indications that it is similar to the British one, but we don't have much data on it yet," Mads Albertsen, a professor of bioscience at Aalborg University, told TV2 news.
READ ALSO: Denmark tightens travel restrictions on South African residents
Vaccines will still work
Albertsen said that Denmark should be more concerned about the British mutation (B.1.1.7) at the moment. 
SSI figures showed that the number of verified cases involving B.1.1.7 is up to 283. 
Two weeks following the B.1.1.7 arriving and it now accounts for 8 percent of all infections. 
The mutation is believed to be significantly more contagious and could reduce the  decreased sensitivity in patients who already have protective antibodies.
However, SSI believes that the ongoing vaccination process being rolled out across the country will protect recipients from the mutation as well.
Meanwhile, there are fresh concerns relating to a third mutation that has been discovered in Brazil.