General
Cod facing extinction in the Baltic Sea
---
This article is more than 2 years old.
Oxygen deficiency, worms from seals and starvation plaguing the fish in the eastern Baltic Sea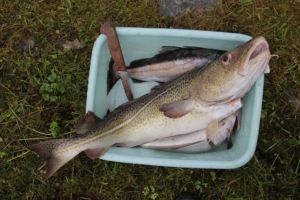 According to researchers from the Technical University of Denmark (DTU), the cod population in the Baltic Sea is in dire straits.
A huge DTU Aqua research project pertaining to cod in the eastern part of the Baltic Sea showed that the fish are dogged by oxygen-depleted waters, worms from seals and starvation.
"It's too late for the cod in the eastern Baltic Sea," Stefan Neuenfeldt, a senior DTU Aqua researcher, told DR Nyheder.
"As it stands, I don't think we can save the population. But we can help it survive and give it another chance in the Baltic Sea in 10-15 years."
READ ALSO: Brexit fallout: Scottish fishermen selling stock in Denmark
No looking good
Twice a year, researchers in Denmark and other countries in the Baltic Sea catch cod to see how they are doing. 
Under 20 years ago, the biggest cod measured up to 80cm long and were healthy and strong. 
Today, there are fewer fish, they don't grow above 50cm and the vast majority are struggling.