News
Age before duty: Danish vaccine strategy altered due to shortage of jabs
---
This article is more than 2 years old.
Not everyone is happy that the elderly are being prioritised before essential healthcare workers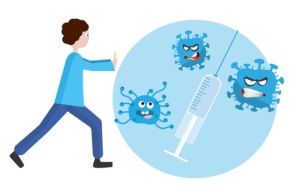 In response to the recently announced vaccination delivery delays, Denmark's nationwide strategy has been altered today to prioritise the protection of self-sufficient citizens aged above 85 before healthcare workers.
Søren Brostrøm, the head of the Sundhedsstyrelsen health authority, explained to Politiken that old age is the crucial determining factor in the face of COVID-19's severity, so this age group needs to be protected as soon as possible.
Still on course … hopefully
The alteration means the so-called Group 3, who are based in North Jutland, will today receive their first jabs following the arrival of 73,710 Pfizer/BioNTech and 6,000 Moderna vaccines.
Delays to both vaccines have been in the news recently, but it is not thought that they will affect Denmark's plans to fully vaccinate the population by June 27, although Statens Serum Institut concedes it is too early to tell.
The majority of the population – the 3 million people under the age of 65, who do not suffer from a chronic illness nor work in a front-line healthcare job – can expect to receive their first jabs between April 12 and May 23, and their second by June 27.
Delays and despondency
Denmark learned earlier this month that it will receive 100,000 fewer Pfizer/BioNTech vaccines than initially promised. It has ordered 9.2 million doses.
AstraZeneca, which is awaiting imminent approval, has already delayed deliveries of its vaccine to the EU, meaning that Denmark might have to wait longer than expected for its 3.9 million vaccines. In total, Denmark has ordered around 20 million doses from six vaccine producers.
In light of the shortages, some have criticised Denmark's decision to prioritise the elderly over the hospital workers.