News
COVID-19 restrictions extended until March
---
This article is more than 2 years old.
However, the youngest school kids will be permitted to go back to school before that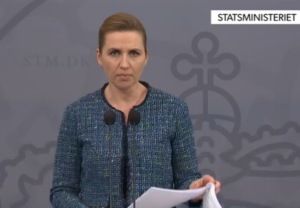 The current COVID-19 restrictions will be extended once again, PM Mette Frederiksen revealed at the press conference moments ago.
Due to expire on February 7, the measures will now be extended until at least February 28.
Frederiksen said that while the COVID-19 infection rate is going well, the new more contagious British mutation is gaining momentum in Denmark and the government must act accordingly.
READ ALSO: Danes in disgrace: Sun lizards, ski bums and fat cat executives all flouting coronavirus regulations
Kids returning to school 
One change to the measures will be the youngest school kids being permitted to go back to school before that.
The government will unveil more about that early next week, but it will involve children in grades 0-4.
The PM said that school kids in grade 5 and up will probably have to wait to sometime in March to return to school.
Other measures to remain in effect include shops, shopping centres, hairdressers and tattoo parlours remaining closed.
Supermarkets and pharmacies will continue to be exempted.
Frederiksen said that the government was going to start developing a strategy for reopening the country as the vaccination process continues.
But for now, it's about reducing the infection rate.
"The light is burning and hope exists with the vaccines," the PM said.