News
Citizenry proposal seeks to make organ donation opt-out
---
This article is more than 2 years old.
Denmark has sagged behind many of its European counterparts when it comes to organ donation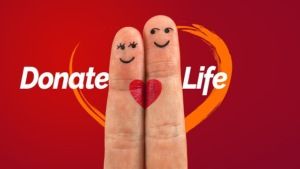 A citizenry proposal that aims to make organ donations something that one needs to opt out of, instead of sign up for, is almost halfway to getting the 50,000 signatures required to be heard by Parliament.
The proposal seeks to change the law so that everyone born in Denmark to at least one Danish parent will automatically be an organ donor from birth.
"Parents can opt out of organ donation on behalf of their children at any time until the child turns 15 and can make the decision on their own," the proposal states.
"Everyone automatically becomes an organ donor when they turn 18 and can opt out at any time."
The proposal petition, which is set to expire on April 10, currently has 23,454 signatures.
READ ALSO: Denmark lagging behind in organ donation
Behind the times
Currently, organ donations in Denmark are opt-in, which means you must register with the Donor Registry if you want your organs donated when you die. 
However, many other countries in the EU have recently made the switch so that their donor systems are opt-out, rather than opt-in.
The vast majority of the EU (Spain, Italy, the Netherlands, Belgium, Finland, Estonia, Latvia, Portugal, France, Slovakia, Hungary, Poland, Czech Rep, Austria, Croatia, Greece, Iceland, Malta, Luxembourg), along with the UK, are opt-out.
A few other countries (Sweden, Norway and Slovenia) have a combined system. 
A similar citizenry proposal was voted down by Parliament in 2019 – only Radikale voted in favour of it – but that could change this time.
"More countries in Europe have changed their organ donation model so you must actively opt out. That means there might be some new knowledge and experiences that we need to discuss in Denmark,"  Anne-Marie Gerdes, the head of the Ethical Council and a professor at Rigshospitalet, told BT Tabloid.
But until then, to legally register to become an organ donor in Denmark sign up here (you must be at least 15 years of age).