News
Denmark is the least corrupt country in the world
---
This article is more than 2 years old.
Transparency International ranked the Danes top again, but voiced some concern about the recent Danske Bank scandal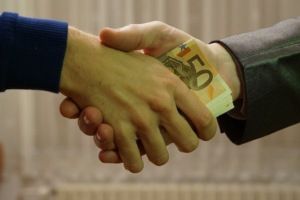 According to Transparency International, Denmark remains the least corrupt country in the world.
Transparency International's 2020 Corruption Perceptions Index ranked Denmark joint top with New Zealand – both scored 88 out of 100.
However, not all was pristine in Denmark, according to Transparency International. Even the best can improve.
"While Denmark has a public sector that may well be exemplary when it comes to anti-corruption, it does not mean this top scorer is completely clean," the report found.
"Denmark's anti-bribery laws have significant limitations and the Danske Bank scandal highlighted how weak supervision in the financial sector allowed millions in suspicious funds to enter the European Union (EU)."
READ ALSO: Danske Bank chair attempted to cover up debt-collection scandal
Somalia and South Sudan struggle
Finland, Switzerland, Singapore and Sweden (all 85) were joint third, followed by Norway, the Netherlands, Luxembourg and Germany.
Other notables were Canada, the UK and Australia (all 11th), Japan (19), Ireland (20), the US (25), South Korea (33), China (78), India (86), Brazil (94), Indonesia (102), Mexico (124), Russia (129) and Nigeria (149).
War-torn countries Somalia and South Sudan were ranked last, preceded by Syria, Yemen and Venezuela.
Check out the entire index here.