News
Danish research: Longer breastfeeding reduces infections in infants
---
This article is more than 2 years old.
Study showed that breastfeeding dramatically reduced the risk of babies being hospitalised in year one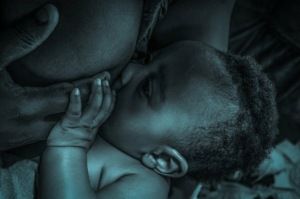 The WHO recommends that children are breastfed for a least six months and preferably up to two years and beyond. 
Now, a study from Odense University Hospital (OUH) has further underscored the importance of breastfeeding.
The study showed that breastfeeding helps protect babies from infections in its first year.
"About 25 percent of all children are hospitalised with infections in their first year – particularly infections in the upper and lower airways, such as bronchitis and pneumonia," said Steffen Husby, a professor and research leader at H C Andersen Children's Hospital at OUH.
"It's an extremely frequent problem that has consequences for the well being of the child and society, as parents are away from their work when the child is ill."
READ ALSO: No connection between breastfeeding and ADHD
Protects for years
The research revealed that breastfeeding a child in its first four months, halves the risk of the child being hospitalised due to infection during its first year of life.
Every month the child was breastfed after four months reduced the risk of hospitalisation by 4 percent. 
In fact, the study showed that breastfeeding could help protect children from infection for up to three years.
In total, 815 children took part in the study by being monitored from birth and up to around age three.
Figures from 2018 showed that 88 percent of new mothers in Denmark fully breastfed for the first two weeks after birth.
However, that dropped to 71 percent after nine weeks, 61 percent after 17 weeks and way down to 11.7 percent after 26 weeks.
The research has been published in the respected scientific journal Pediatrics.
Check out the video below for an abstract.