Business & Education
How gentrification came to the Gutter and broke Grethe's heart
---
This article is more than 2 years old.
Back when was Istedgade was a glint in the milkman's eye, Copenhagen's undisputed red light district was the area the city knows today as the Latin Quarter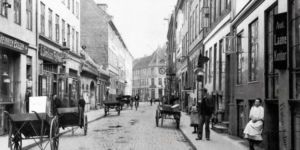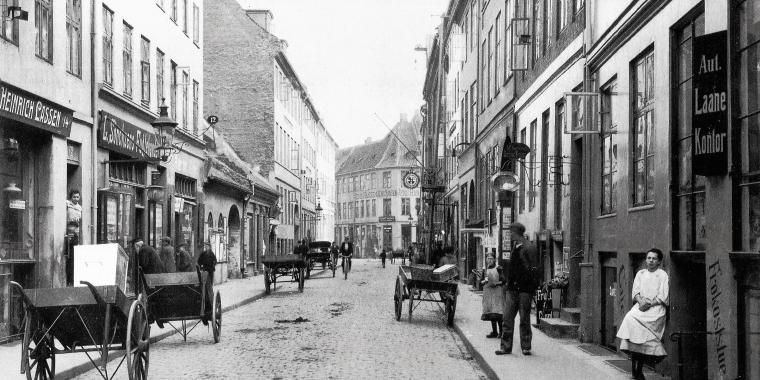 Next time you sip a latte or craft beer in Copenhagen's quaint Latin Quarter, take a second to reflect on your surroundings. 
Previously known as 'Pisserenden' ('The Gutter'), this seedy district wasn't always part of the tourist trail. In fact, it used to be Scandinavia's most notorious red light district.
Just a few decades ago, timid tourists would have hesitated to enter. Thieves hawked their wares and sex workers patrolled the narrow streets from Nørregade all the way to the Rådhuspladsen town hall square. 
Certainly, no Copenhagen resident would have paid over the odds to live there. Over 20 years after its gentrification, however, not a flicker of a red light remains.
Fancy some real estate?
Accounts dating back to the 19th century confirm that prostitution was as brazen on the streets of Sankt Peders Strade and Teglgardsstraede as Amsterdam's Red Light District. Women of all shapes and sizes plied their trade on the narrow sidewalks or from the windows of the cheap, high apartment buildings. 
A historic euphemism for sex was a 'real estate valuation', and a woman's plea for trade often took the form of a request for such an assessment. The cost ranged from 10-100 kroner, paid by the assessor of course – with the over-70s often getting half-price deals.
As early as 1910, 25 percent of Copenhagen's prostitutes were thought to be living in Pisserenden, which was also the centre of Copenhagen's earliest gay scene. 
Regardless of how many hipster microbreweries are open today, their number is unlikely to exceed the 50 breweries and 50 brandy distilleries that existed a century ago. All of these establishments kept cattle, which were fed on residual products from the brewing process.
Too tired to get (it) up
By the second half of the 20th century, many prostitutes were established as independent businesswomen, paying tax and trading without pimps.  
One, who was renowned for her speedy customer turnover, would blame bad business on the steep steps to her fifth floor apartment. "Most of them are too knackered by the time they reach the top," she said.
By the 1970s and 80s, the sound of guitars and the smell of cannabis were in the air as hippies moved in alongside the prostitutes. The infamous Pelican Bar was renowned for its heady mixture of prostitutes, criminals and long-haired newcomers. 
Gentrified and gutted
Given its cheap rents and central location, it was only a matter of time before Pisserenden began to experience gentrification. During the 1990s, the brothels and bars began to close and be replaced by upscale restaurants, boutiques and coffee shops. 
The last prostitute still known to be operating was a Swedish woman called Grethe, who was active until at least 1999, a reliable source at CPH POST then confirmed. When she finally left, a centuries-spanning tradition finally came to an end.
To the average visitor today, Copenhagen's Latin Quarter has little to distinguish it from other parts of the old town. The streets are a little more narrow perhaps, a couple of erotic accessory stores can be found, and you're marginally more likely to catch a whiff of cannabis. 
But Pisserenden's edge vanished long ago. This is how full gentrification looks, 20 years on.