News
National Round-Up: Is there life on Mars? The countdown has begun!
---
This article is more than 2 years old.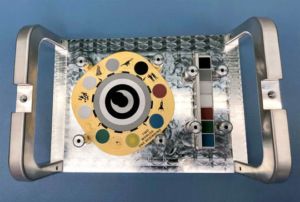 Is there life on Mars … well, it's certainly busy, David.
Barely a week after the UAE confirmed that its Hope mission has made it safely into orbit around the Red Planet, it's been confirmed that the NASA vehicle Perseverance, complete with technology provided by the Niels Bohr Institute at the University of Copenhagen (KU), will land on Thursday evening at around 22:00 CET.
Let's home we are all hooked to the silver screen, and the film is not a saddening bore!
In search of life, Jim
The mission's primary goal is to find traces of prehistoric life, and KU researchers will be directly involved in steering the rover that searches the Martian landscape, using camera equipment developed in Denmark.
"We will be involved in deciding and planning which areas are to be searched by the rover and analyse the data that we continuously receive," explained physicist Jens Frydenvang.
The actual samples are due to arrive back on Earth in the early-2030s, which even by PostNord's standards is pretty slow.
---
No funding for North Jutland cycling out of state package of 370 mil
Municipal officials in north Jutland can't understand why the region has missed out on the state's 370 million kroner package to build and improve cycle lanes. "I simply do not understand that you have not been able to find any bike paths up here," despaired Thomas Kastrup-Larsen, the Socialdemokratiet mayor of Aalborg. However, from the autumn all municipalities will be able to apply for a share of 150 million kroner – a pool again earmarked for cycling, but on the proviso they share the costs with  the state.
Soapy out there, but no weather warning
The roads have been described as soapy following last night's snowfall across the country. Despite between 5 and 10 cm falling in most places, warmer temperatures and sleet this evening will see it quickly thaw. Initially, the DMI and the Danish Road Directorate were forecasting difficult driving conditions, but they have now withdrawn their weather warning.
Inger's best friend stands down with passing shot at Venstre leader
Pernille Roth, the chair of Venstre for north Jutland, has followed in the footsteps of her friend Inger Støjberg and resigned from the party. As her passing shot she sent a newsletter to 3,000 Venstre members in the region to say how shocked she was by party leader Jakob Ellemann-Jensen's actions during the mink case and subsequent refusal to support his deputy Støjberg in the face of impeachment charges. She then referred to him as a "shaky and weak" leader of a "poorly led organisation" in an interview with Avisen Danmark. Both Roth and Støjberg live in Hadsund and are close friends.
Anders finally loses a game … after 535 wins in a row
Danish FIFA player Anders Vejrgang, 15, has finally lost a match following a world record 535 victories in a row! He lost late on Saturday night: a 1-5 defeat to a team called Black United. Its manager Damian Sitaram celebrated with a tweet that quickly gathered 17,000-plus likes.