News
British coronavirus variant raging, South African mutation stalling
---
This article is more than 2 years old.
Just one new case of latter over the past week … if only the same could be said of the former, which now accounts for over 30 percent of all new cases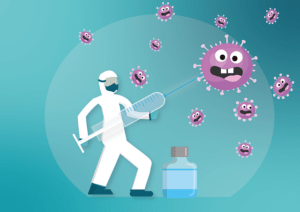 Regarding COVID-19 mutations, there's good news and bad news, according to the latest Statens Serum Institut report on coronavirus variants in Denmark released on February 16.
Unfortunately, though, the bad news significantly outweighs the good news.
No increase in South African cases
Still, let's start with the good news: there has only been one case of the South African variant B1351 since February 8.
This takes the total to just nine cases.
The first eight cases were related to travel abroad – Dubai was the location of the first infection – but the ninth is the result of a transmission that definitely took place in Denmark. 
Moments ago, the health minister, Magnus Heunicke, confirmed there has been an additional case in the last day.
British variant has quadrupled this year
The figures for the British B117 variant, in contrast, reveal infections with a travel history in 25 different countries. Since Week 46 in 2020, there have been 2,213 recorded cases.
With 618 fresh cases recorded over Week 5, it accounted for 30.9 percent of the total number of coronavirus cases. This year, this share rose from 3.7 percent in Week 1, to 7.0, 12.9 and 19.8 percent over Weeks 2-4.
Due to rapidly falling numbers this year, the rise only reflects a quadrupling of the British variant, but with a reproduction rate of 1.25 (subject to updates) it is well on its way to becoming the dominant variant.
Most virulent in capital and Zealand
Of the 618 cases in Week 5, 268 were recorded in the Capital Region. 
South Denmark (121) and Zealand (129) also have significant rates, but mid and north Jutland have low levels at 82 and just 15. 
In Zealand, the cases account for 42.7 percent of the total, while the Capital Region's share is 34.3.