News
Corona reopenings: Something's clearly wrong if Dansk Folkeparti is the voice of reason
---
This article is more than 2 years old.
While many political party leaders have remained silent, DF chair Kristian Thulesen Dahl was quick to outline a number of areas of concern in the task force's recommendations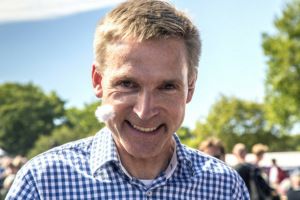 On Wednesday the government is expected to announce a partial reopening from March 1, which the health minister, Magnus Heunicke, describes as a "gradual but noticeable reopening in the coming weeks".
However, while educational establishments in the regions, large shops, outdoor cultural institutions and sports/association activities look set to benefit, educational establishments in urban areas and many regions, along with most medium and small-sized shops, will miss out.
Overall, for outdoor activities, the gathering limit will be raised from five to 20 people, and negative corona tests might be necessary to take part. The exact details remain unclear for now.
"We can't go on like this"
The measures are based on the recommendations of the so-called Task Force, a group of experts assembled by the government to consider different reopening scenarios.
In the event of the government lifting restrictions (within reason), they predict the infection rate would rise and fill hospitals again, with numbers peaking at 870 in April before falling as more people get vaccinated and the weather gets considerably warmer. 
Dansk Folkeparti leader Kristian Thulesen Dahl, who takes issue with the undemocratic nature of the task force, yesterday said that uncomfortable infection numbers is something the country needs to live with.
"The price of not getting things started is getting too high," he said. "Both financially and humanely."
DF speaks up for efterskoles and small shops
Dahl takes particular issue with the reopening plans for educational establishments, which only include those in west Jutland, north Jutland and Bornholm.
In those three regions, graduating students will be able to return to their studies, provided they do not exceed 50 percent of the capacity (Jutland areas) or have a negative corona test (Bornholm).
Efterskoles in the three regions will likewise reopen, but nowhere else.
"Open them nationally. At an efterskole, you can easily make bubbles," urged Dahl – a view that is also shared by Konservative leader Søren Pape Poulsen. 
The DF leader is also concerned about the arrangements for shops, as the chief concern would appear to lie with department stores, which may reopen providing their floor space does not exceed 5,000 sqm.  
"As I read it, it seems that the small shops do not have an explosive effect on the infection rate," said Dahl. 
Bold on the right
Also on the right, Konservative was mostly satisfied with the suggestions of the task force and their focus on opening where the infection is low.
"We are also happy that it is the graduating students who are returning. As a starting point, it goes very hand-in-hand with what we have proposed. There are certainly good beats in it," applauded health spokesperson Per Larsen.
However, he urged the government to remember that the key to any reopening is considering the strain it will place the healthcare system under, suggesting that more could be included.
"It is a level that does not threaten our healthcare system," he said.
Cautious on the left
Meanwhile on the left, Enhedslisten spokesperson Mai Villadsen took an opposite view.
"I immediately thought that the number [of 870] was quite high, and it is approaching our maximum capacity," she said.
"And then it would not take much before our healthcare system can no longer keep up. Therefore, for God's sake, there mustn't be any over-reaching policies." 
Regarding the school reopenings, she was happy: "I do not think there can be any doubt about the consequences of the closures for our children and young people."
It was left to Radikale leader Sofie Carsten Nielsen to bring up the business sector.
"I think too many businesses, liberal professions, high school students, post-secondary students and higher education students have paid an insanely high price this winter," she said.