News
Reopening press conference in progress: Hope that efterskoles can reopen on March 15, and good news for small shops!
---
This article is more than 2 years old.
Left bloc parties have reached an agreement regarding the partial coronavirus lockdown reopening. Details to follow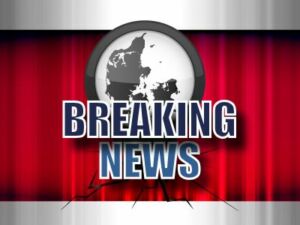 The government – and its left wing allies SF, Radikale and Enhedslisten – have reached an agreement over the partial coronavirus lockdown reopening. 
However, Alternativet has not backed the plans. Nevertheless, the government has still be able to form a majority.
READ MORE: Mette Führer's springtime for Denmark: Government accused of dictating coronavirus lockdown reopening terms to blue bloc
A press conference is ongoing at the Ministry of Justice.
Hope for efterskoles!
According to SF leader Pia Olsen Dhyr, all public schools and efterskoles will be able to open in mid-March providing infection numbers are under control. Radikale chair Sofie Carsten Nielsen is also hopeful they will open before the end of March.
The agreement states that reopenings on March 15 are possible for efterskoles if "the development of infection allows it".
Schools in some regions reopening
In North Jutland and West Jutland, all graduating students in public schools, gymnasiums and adult education can return, but only to 50 percent of capacity, and only on the condition they are tested twice a week.
By around mid-March, the same conditions could be introduced to East Jutland, West and South Zealand, and Funen.
The agreement states that reopenings on March 15 are possible for public schools if "the development of infection allows it".
Small shops can reopen!
It has been confirmed that small shops will be able to reopen from March 1, but only with a limit on customers.
Shops in shopping centres and large stores in excess of 5,000 sqm in size cannot open, and the same applies to outlets in department stores.
Specialty stores of 5,000 sqm or more can be open to a very limited number of customers – by appointment only.
Good news for outdoor sports and Tivoli!
A gathering limit of 25 will be introduced for outdoors sports and association activities.
Meanwhile, entry into outdoor cultural institutions such as Tivoli will require a recent negative coronavirus test (not more than 72 hours old).
Test study in Bornholm
On Bornholm, the public schools and their after-school clubs will reopen with a recommendation that the over-12s are tested twice a week. For other educational establishments, the testing is a requirement. 
Also on Bornholm, a wide range of service professions (such as tattoo, piercing, spa, body care, beauty and massage clinics, hairdressers, solariums and driving schools) can reopen providing tests are carried out on the personnel every 72 hours.
The assembly ban is being raised from 5 to 10 people.
The success of the reopening of Bornholm could lead to restrictions similarly being lifted on other small islands.
Room to manoeuvre
The health minister, Magnus Heunicke, has promised more restrictions will be lifted should infection numbers be deemed satisfactory.
Meanwhile, the health authorities must look into more gentle tasting methods – for example through saliva samples. 
More wastewater monitoring will take place to establish infection rates.
The restrictions will be in place until April 5.  The existing compensation packages will run until then.