News
Corona latest: Venstre prepared to accept higher death toll; April hospitalisation numbers overestimated, concedes health authority
---
This article is more than 2 years old.
Government is downplaying the consequences of the closure, contends leader of the Opposition, and exaggerating the threat posed to hospitals, concedes Sundhedsstyrelsen memo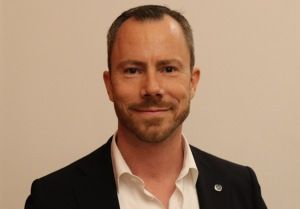 From Monday March 1, Denmark will start to reopen, but Venstre leader Jakob Ellemann-Jensen, the leader of the Opposition, who along with his blue bloc allies was asked to leave the negotiating table ahead of the government reaching an agreement yesterday, does not think it is enough.
He contends that all public school (so grades 5-9, as 0-4 have already returned, while the graduating class, grade 9, will join them from Monday in selected regions) and efterskole pupils (permitted in three regions from Monday) should be allowed to return, along with most sole proprietorship face-to-face service providers. 
And he is prepared to accept a greater death toll to ensure Denmark gets back on its feet. 
Consequences either way
"It's awful, it's tragic, and I'm not saying this to downplay the corona. I say this because I believe that the government is downplaying the consequences of the closure," he told TV 2 News.
"If our strategy is that the corona must not have any human consequences, then you stare blindly at it. Then the cure becomes more severe than the disease. I wish it did not cost lives. I think it is right and wise to limit the risk of death as much as possible. But there are other things in life other than the corona. We do not like to talk about it in politics – you can feel it in me too. But if we do not accept that death is a part of life, then we must also tell people to not drive a car or smoke cigarettes – but we do not. And corona is something we have to learn to live with."
The number of mentally vulnerable young people is increasing, according to Ellemann-Jensen, as is the number of self-employed people on the verge of financial ruin.
Hospitalisation numbers questioned
Meanwhile, a prediction that the number of hospitalisations will rise to 870 by mid-April as a result of the March 1 reopenings, based on the findings of the government's task force, is overestimated by at least 25 percent according to the Sundhedsstyrelsen health authority, reports Berlingske.
The newspaper has come into possession of a Sundhedsstyrelsen memo that reveals that a problem with the way the number of hospitalised patients is counted, which was first reported last summer, still continues.
Because all admitted patients are routinely tested for coronavirus, those who are in hospital for another reason (for example, an accident), but also happen to have the virus, are included. 
Furthermore, these patients do not put pressure on the capacity, as their presence has already been assumed based on many years of experience.