News
D-Day for Denmark's coronavirus vaccination program
---
This article is more than 2 years old.
Should today's plans to administer a record 35,000 jabs be a success, the nation can start to confidently envisage being entirely protected by June 27. Failure will surely signal delays are likely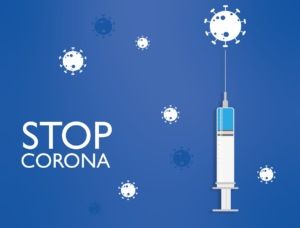 Today could be a pivotal one in Denmark's bid to vaccinate the entire population by the end of June.
A record 35,000-plus people will be vaccinated against COVID-19 in Denmark today, but the plans carry a risk of spreading the virus, warn doctors. PM Mette Frederiksen has even called the operation "a large-scale experiment".
Ambitious targets
Should the day be successful, it will inspire confidence that the government will be able to oversee the vaccination of around 2 million people between mid-April and June 27 – those among the population who are under the age of 65 and do not have a chronic disease.
The government harbours plans to vaccinate up to as many as 400,000 people a day during this time period. 
Good sense to test the engines
Thomas Birk Kristiansen, a GP who is the former chair of the Patientdataforeningen patients data association, tells TV2 that it makes sense to test the engines.
"In Denmark, there have been teething difficulties with appointments, IT systems and locations where people have stood too close to one another in the queue," he said.
"That is why it is good to have these things pressure tested on a large scale."
Eyes on 30,000 a day in capital
In the capital region, the vaccination centre at Øksnehallen in Vesterbro is aiming to take care of  5,000 people. 
Should it succeed, it will surpass the previous record in the region by 4,000 jabs and pave the way for plans to vaccinate between 25,000 and 30,000 people daily at a total of six vaccination centres.
Other future targets include 10,000 in North Jutland at 12 different sites, and between 21,000 and 23,000 in Central Jutland at seven sites, so it is unclear where the 400,000 a day figure has come from.