News
A big Fanø: New index ranks Denmark's nature
---
This article is more than 2 years old.
Urban areas and land used for agriculture are among the principle detractors in new Aarhus University ranking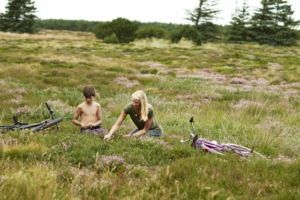 If you've ever wondered how much nature is in your municipality, you're in luck.
In co-operation with conservation association Naturfredningsforening, researchers from Aarhus University have mapped and ranked all municipalities in Denmark in accordance to how much nature is available.
The Nature Capital Index revealed that the island of Fanø finished top of the pops with a score of 87, followed by another island, Læsø, which scored 81.
It's all a steep downhill trajectory from there with Tårnby (75), Lyngby-Taarbæk (64), Furesø (57), Rudersdal (54), Halsnæs (53), Gribskov (48), Hillerød (47) and Helsingør (46) completing the top 10.
"The municipalities have a great deal of responsibility for Denmark's biodiversity and thus require tools to improve it," said Rasmus Ejrnæs, a senior AU researcher behind the index.
READ ALSO: Government lands historic nature agreement
Not bad for CPH
Other notables included Copenhagen being ranked 27th, Aalborg (33), Herning (37), Gentofte (45), Esbjerg (69), Aarhus (77) and Odense (87).
Three Copenhagen area municipalities finished at the bottom with Rødovre (7) finishing last behind Frederiksberg (8) and Glostrup (10).
The ranking is based on the percentage of land that is covered by urban areas, agriculture, forest, marsh, meadow, moor and lake.
"The less habitat for species, the lower the ranking is for the municipality," Naturfredningsforening wrote.
"In short, the Nature Capital Index covers how many mapped and potential habitats for endangered species that each municipality contains. The higher the ranking, the more area a municipality has for animals and plants to live in."