News
Confusion about inclusion: Scrap the vaccination schedule, urges Danske Regioner, and put age before duty
---
This article is more than 2 years old.
Putting the elderly first on the list will simplify the process, argues the regions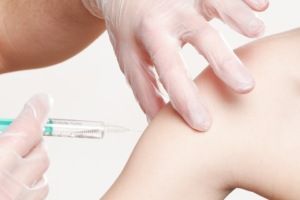 Every time there is a vaccine delivery delay, the whole country goes into panic.
"This must mean we're being pushed back," people tell each other at bus stops. "We'll never get our jabs by June 27."
And meanwhile the authorities keep on changing their minds about who to vaccinate first: the elderly, the essential or frontline workers, or the ones who have already had their first shot.
Did you know that the June 27 deadline was actually pushed back to July 4 in early February, but then reinstated days later. What a kerfuffle!
Age before duty round 2
Around about the same time, Denmark's nationwide strategy was altered to prioritise the protection of self-sufficient citizens aged above 85 before some frontline health workers.
Søren Brostrøm, the outgoing head of the Sundhedsstyrelsen health authority, explained to Politiken that old age is the crucial determining factor in the face of COVID-19's severity, so this age group needs to be protected as soon as possible.
And now Danske Regioner has pretty much said the same thing: it wants the entire schedule changed so all the vaccinations are carried out according to age, with the eldest prioritised first.
READ MORE: Age before duty: Danish vaccine strategy altered due to shortage of jabs
Confusion about inclusion
"It is quite obvious that the process has resulted in too many confused and frustrated elderly people,"  Danske Regioner chair Stephanie Lose told Politiken.
"It has not been good enough. We want the vaccination schedule changed."
Danske Regioner is accordingly advising the state to postpone its plans to vaccinate essential workers and vulnerable people under the age of 65 until it has vaccinated all people over the age of 65, starting with the eldest first. 
Many frontline workers, most particularly in the healthcare sphere, have already started their course of vaccination, and Danske Regioner does not want to stop that.
"But when you are done with that, you should change strategy," said Lose.
Not working properly
Lungeforeningen, the lung association, supports Danske Regioner, contending that many people with chronic conditions are confused about when they will be eligible to get vaccinated.
For example, many people "with a chronic illness with a particularly increased risk" aren't certain whether they qualify for 'Group 5', explained Dr Torben Mogensen, the chair of Lungeforeningen, because of the current age stipulations. 
"It's not working properly at the moment," he said.
Who needs it most?
However, Gigtforeningen, the arthritis association, opposes any changes, as it foresees some of its members having to prolong a period of self-isolation that has already lasted a year.
"I think we need to respect that there are some people who need the vaccine more than others," said Gigtforeningen head Mette Bryde Lind.
"Let's not make any rash decisions. Simply take the time needed to write to the patients to inform them what group they are in."