News
Evolving with the mutations: Forthcoming Danish COVID-19 vaccine has the variants in its sights
---
This article is more than 2 years old.
Pharma company Bavarian Nordic confirms via stock exchange today that it is ready to test on humans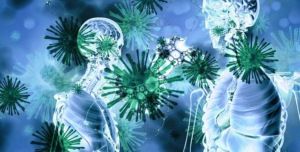 Danish pharmaceutical company Bavarian Nordic is ready to test its COVID-19 vaccine on humans – and the indications are good that it will effectively be able to deal with the current mutations doing the rounds.
It has today informed the Copenhagen Stock Exchange that it is encouraged by data to the extent it can take its ABNCoV2 vaccine onto the next step. 
"We are pleased to report strong preclinical results for ABNCoV2, which support further development," wrote Bavarian Nordic chief executive Paul Chaplin in the announcement.
The next generation
The ABNCoV2 vaccine has proved to be not only effective against COVID-19, but also against subsequent problems associated with the disease.
"While several vaccines have already been approved and widely used to combat the pandemic, the length and breadth of the protection they provide against new variants of the disease is unknown," noted Chaplin.
"And it underlines the need to continue prioritising the development of the next generation of COVID-19 vaccines. COVID-19 is likely to continue with us as a contagious disease that needs to be managed."
Combined Phase 1 and 2 study
The tests, a combined Phase 1 and 2 study, will be carried out on 42 healthy adults at the Radhoud Medical Center in the Netherlands.
If successful, a Phase 3 study will ensue, following which it will seek approval from the authorities.
The Bavarian Nordic vaccine is the result of the efforts of a consortium of companies and universities called PREVENT-nCoV, which has received financial support from the EU research fund Horizon 2020.