News
Quarter of parents against their teenage children being regularly tested for coronavirus – survey
---
This article is more than 2 years old.
Testing kids in low infection areas is like shooting sparrows with cannons, one father tells DR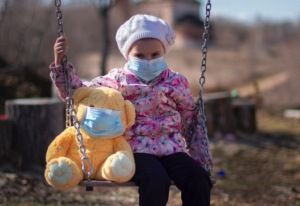 A quarter of parents are not in favour of their teenage children being regularly tested so they can resume school, according to an Epinion survey carried out for DR between March 1 and 5.
Parents of school children above the age of ten were asked whether they would let their youngest kid be tested, and a quarter were either in doubt or dead against it.
Testing only a recommendation
This is a worrying finding for the government, as it is hopeful it will be able to allow all children to return to school soon, with the recommendation they get tested once every 72 hours. 
Regular testing has accompanied children returning to school on Bornholm, where they all resumed last week, and in north and west Jutland, where graduating students have returned, but only at 50 percent capacity.
Elsewhere across the country, only children under the age of ten have returned to school.
Shooting sparrows with cannons
DR interviewed one parent about his stance – Jens Norup Silkjær, who lives in the countryside outside Holstebro and Herning – and he compared testing children in areas with low infection rates like west Jutland to "shooting sparrows with cannons".
"It is certainly not nice to be tested, and it is not something that I want to expose my children too much to. The nostrils can get worn out. It is not nice getting something shoved up there," he said.
"Besides, it's not very wise economically. All the money that has been set aside for testing is completely crazy. Think what you could have got for that money instead."
Minister and academic plead for testing
However, according to Pernille Rosenkrantz-Theil, the education and children's minister, the reception among students on Bornholm and in west and north Jutland has been encouraging – and besides "the new gentle nose tests are not stuck so far up the nose", she said.
"There is a need for everyone to be tested. That is the precondition for us to be able to open the schools. If too few are tested, then we would have to limit how much we can open schools." 
Eskild Petersen, an expert on infectious diseases at Aarhus University, concurred with the minister that all students should get tested in order to reduce the risk of outbreaks – in schools and further afield in society. 
Without the tests, we should forget about reopening the schools for older children, he warned: "You can not drive on the left side of the road just because you are tired of the rule of having to drive on the right."
Efterskoles evacuated after false positives
Meanwhile, in related news, two efterskoles in west Jutland have already had to send students home – just a week after reopening – after detecting positive cases.
But it then transpired the results at Staby Efterskole and Fenskær Efterskole in Lemvig were false positives courtesy of the new 30-minute tests increasingly preferred by the authorities.
"It is really frustrating," Fenskær Efterskole principal Niels Ørum Kirk told TV2.
Students were able to return to efterskoles on Bornholm and in north and west Jutland last week. All other efterskoles remain closed.