News
Sugardating involving children and teens a problem in a fifth of Denmark's municipalities – study
---
This article is more than 2 years old.
Legislation is lacking in fight to prevent middle-aged men from exploiting youngsters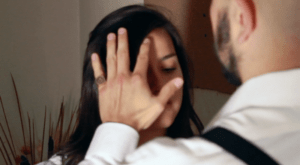 There is no sugar-coating when Danish journalists write about the increasingly common practice of men, sometimes as old as 60, paying teenagers, and even children as young as 12, for sexual favours.
"Expensive bags, make-up and phones in exchange for a blowjob, intercourse or fondling," begins the article on DR about the alarming rise of sugardating in Denmark. 
It's hard to imagine a BBC piece being so graphic, but this is the Danish way: children putting middle-aged men's penises in their mouths is the grim reality of a sordid world that society should be doing its best to eliminate, it reports.
But so far the legislation is somewhat lacking.
Problematic in 15 municipalities
If you have children and are currently a resident of one of these municipalities – Tårnby, Roskilde, Esbjerg, Brønderslev, Vejle, Albertslund, Vejen, Rødovre, Bornholm, Halsnæs, Horsens, Kerteminde, Sønderborg, Randers and Skanderborg – then be warned.
Each one has documented cases of children and teenagers providing sexual services in return for reward, according to DR. Some call it sugerdating, others prostitution.
In total, DR has contacted all 98 of the country's municipalities, and 75 have responded, so the number represents one fifth of the country.
Esbjerg reported a case involving a 12-year-old girl, while Tårnby has had four cases involving young teenagers, of which one was a 13-year-old girl in a sugerdating relationship with a man in his 50s.
It often begins online
"Contact is so easily available online," revealed Pernille Larsen Meier from Esbjerg Municipality. A sugerdating relationship often begins with a purchase of a nude photo, for example.
"These young girls may not be able to see the consequences of what it really is and how it affects them," commented Christian Groes, a researcher on the subject from Roskilde University. "If, for example, they become dependent on the money or can not figure out how to set limits."
It is a criminal act to have sex with somebody under the age of 15 in Denmark, and it is illegal to pay somebody under the age of 18 for sex, but with sugardating it is often hard to determine what is legal and illegal regarding older teenagers. 
Grooming, for example, is not illegal, so middle-aged men are legally entitled to make contact with 12-year-olds online.