News
Corona Round-Up: Copenhageners should be allowed to party, contends councillor amid strong support for nightlife scene
---
This article is more than 2 years old.
Meanwhile, the Roskilde Festival's hopes of staging a 2021 edition are still alive thanks to a proposed government package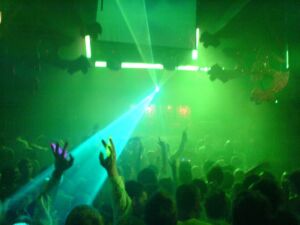 Copenhagen's mayor for integration and employment, Cecilia Lonning-Skovgaard, wants a nightlife plan to give hope to the bars, restaurants and nightclubs unable to open due to the corona restrictions. 
The Venstre councillor was accordingly one of many to recently reject a proposal formulated by Alternativet and Enhedlisten calling for midnight closures. 
Venstre, Socialdemokratiet, Radikale, Konservative, SF and Dansk Folkeparti also rejected the draft.
First draft envisage peaceful return
Some nightclubs have been unable to open for over a year now – their only hope was a loophole in the autumn, which enabled some to open briefly as bars – and there is a consensus that some politicians and city centre have enjoyed their closure. 
Less noise pollution and rubbish on the streets, along with fewer resident complaints and calls to the emergency services – it has been an unexpected benefit for many, and some local politicians would prefer a nightlife reopening that respects this new-found peace. 
The first draft also included a proposal to cease handing out licences to serve alcohol between 24:00 and 05:00 and make it easier to turn down applications to renew permits in the city centre.
An industry on its knees
However, Lonning-Skovgaard contends that this could torpedo an industry that many rely on for their jobs.
"There was only one choice: to scrap the unpopular and insane first edition of the nightlife plan," she stated in a press release.
"Copenhageners should be allowed to party, but this plan would de facto shut down an entire industry. The draft has completely misunderstood what the majority of Copenhageners want and how restaurants and bars are bleeding right now because of the corona. We must have an open city with joy and nightlife, and we must support a profession that is under pressure. Do not shut it down."
A new proposal is expected tomorrow.
---
Inside job: Sweden is tenth European country to halt AstraZeneca vaccine
The AstraZeneca vaccine might have been co-produced by a Swedish company, but that has not stopped Sweden from announcing today that it intends to stop using it until it has considered the conclusions of the European Medicines Agency (EMA). It joins Denmark and a number of other countries (including Latvia, the Netherlands, Spain, France, Italy, Norway, Iceland and Germany) in banning the AstraZeneca vaccine over concerns of its side-effects, even though the World Health Organization has ruled that it is safe. An EMA study is due out on March 18. Denmark called for a two-week halt to AstraZeneca vaccines on March 11 following reports that recipients have developed blood clots. A 60-year-old Danish woman recently died of suspected side-effects, while Norway has reported three non-fatal cases.
Charged with threatening PM after posting photo of her effigy on Facebook
A 29-year-old woman from Aarhus has been charged with making threats against PM Mette Frederiksen. After being reported by a member of the public, the police discovered that she had posted a photo of the burning effigy of the Danish PM, which was hung up in Frederiksberg in late January during a Men in Black protest, in which Frederiksen's face was clearly visible. The posting of the photo violates the penal code, the police told Politiken, as it constitutes a threat of violence against individuals in public service. Meanwhile, in related news, three men charged with making similar threats will attend a court hearing in Frederiksberg on Friday.
Roskilde could happen: Huge package for festival organisers outlined
Joy Mogensen, the culture minister, is working on a new 530 million kroner compensation package for festival organisers that has the backing of SF, Enhedslisten, Alternativet, Radikale, Venstre and Konservative. In response to a number deciding to cancel, Mogensen wants to encourage those brave enough to gamble that the package will include all festivals arranged up to and including September. The package, which is available to all events attended by more than 350 people, will cover all fixed costs and salaries, providing they were planned before 6 March 2020. "Unfortunately, we are seeing that many festivals are increasingly starting to cancel because they do not know the framework," she told DR. "We want them to continue to plan carefully because we do not know the health restrictions." Roskilde Festival has applauded the news, suggesting that it is still very much on track to hold a 2021 edition if restrictions allow it.
Bornholm not living up to the responsibility of being the corona test island
Bornholmers are not getting tested enough, and this is concerning the authorities. Since March 1, the islanders have enjoyed far greater freedoms than the rest of Denmark. All the children are back at school, face-to-face proprietorships have reopened, and so have all the shops. The reopening envisaged Bornholmers over the age of 12 would get tested once a week – so something in the region of 5,000 tests a day – and 11 test centres were opened. However, only half their capacity is being used, as in the last week just 15,000 have been tested.
Foreign Ministry warns people in Denmark to stay home for Easter
The Foreign Ministry has taken to Twitter to tell everyone in Denmark that it hopes they will be sensible about their plans to celebrate the Easter holiday, which this year will last from April 1-5. It advises against all foreign travel.
Stronghold Greenland: One year on from a lockdown that kept corona at bay
It is exactly one year since Greenland registered its first case of coronavirus, and today, 12 months later, the decision of the government to swiftly implement a lockdown (two days later on March 18) appears to be vindicated. The island has registered just 31 cases and is currently clear of the coronavirus.