News
School reopenings have accelerated corona infections among six to nine-year-olds
---
This article is more than 2 years old.
Too early to properly assess the threat, concedes COVID-19 Risk Group, as experts warn against older kids returning en masse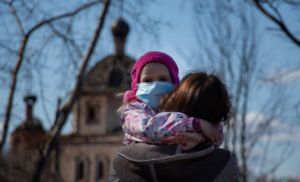 The coronavirus infection rate is rising among six to nine-year-olds, the age group who returned to school on February 8.
Between Weeks 8 and 9, the infection rate rose from 86 cases per 100,000 inhabitants to 108 cases, with the highest risk areas being in the Capital Region and Southern Denmark.
Meanwhile, infection rates in almost all other age groups have been in decline, bar people in their 20s, reports TV2.
Too early to see full effect
According to the government-appointed COVID-19 Risk Group, it might be another couple of weeks until Denmark can see the full effect of the schools reopening for grades 0-4.
Viggo Andreasen, the often-cited mathematical epidemiologist at Roskilde University, along with Professor Lars Bjerrum from the University of Copenhagen told Berlingske it was a sign that future school reopenings carried a risk.
The COVID-19 Risk Group has also reported a significant number of decrease in the infection rate between Weeks 8 and 9: most notably among people aged over 80 (down 29 percent), people in their 70s (-21) and infants and toddlers aged 0-2 (-13).