Sponsored content
4 rules for when you are betting online
---
This article is more than 2 years old.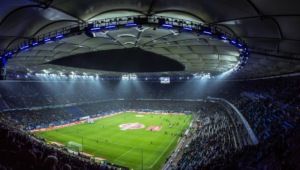 Sportsbetting has become extremely popular, and you see different advertisements for sports betting sites and online casinos almost everywhere. However, before you take the jump there are a few things that would be good to know. The most important thing is to make sure that the site you are using has been approved by the authorities. Here you can find the best sports betting sites in Sweden that have been approved by the Swedish authorities, for example Sportal.se which gives you a good overview of sites with a Swedish license.
Popular entertainment
It has become very popular in recent years to use these online sports betting sites, and especially right now, where you should avoid going anywhere, it is very popular. It can also be a good alternative to all the things we used to do before Covid-19 came and made all these things impossible. Therefore, it should be no surprise that there is an increase in users on these betting sites compared to before Covid-19, because a lot of people are bored and frankly do not have anything else to do. 
Licensed sites
When you are finding the betting site that you want to use, there is one thing you should be on the lookout for. That is whether it is licensed or not, which means as described earlier whether or not it has been approved by the authorities. You should look for the licensed sites, because they are the ones where you can feel secure, because they have been looked into by the authorities and have been approved by them. There are unfortunately a lot of betting sites online that are not licensed, and they can be dangerous to use, because you do not know where your money goes and whether it is legal. If you want to get an overview over the licensed betting sites in Denmark, you can do it here.
Personal limits
You have to be careful, when using betting sites, because it can be very exciting. Therefore, it would be a good idea to set some personal limits for how much money and how much time you want to put into it. They can of course be hard to keep, and you will probably often be tempted to break them. But at the end of the day, you will be thankful to yourself for having set these boundaries, because it can easily get out of control. There are lots of examples, where it has gotten out of control, and if that can be avoided it is definitely worth a try. Another good thing to remember when you are betting, is that you should never be under the influence of any alcohol or drugs, because then you are not thinking clearly and will not be able to make good choices. 
Terms on the site
Before you start it would be a good idea to read through all the rules and terms on the site. Most sites will have a page, where you can read all about the rules and terms. By doing this you know they cannot cheat you, and you know what you are getting yourself into. You should do this before creating a user on the site, and a good idea will be to look on a couple of sites, so you have something to compare the sites with. When you are creating a user on a given site, you are asked to agree to these terms and rules, and therefore it is a good idea to know what you are agreeing to. It is especially important if there is money involved.