News
Recordbreaker! Copenhagen Light Festival the most attended event in Danish history!
---
This article is more than 2 years old.
More than the most popular Roskilde and Copenhagen Jazz Festivals combined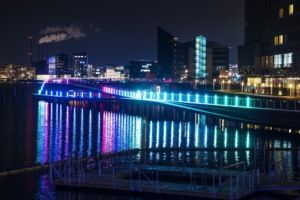 There have been times on sunny days cutting through the icy weather of the coronavirus pandemic that it has felt like the whole of Copenhagen has been out for a walk.
And this was the reality at the recent Copenhagen Light Festival, which has set a record for the most attended event in Danish history.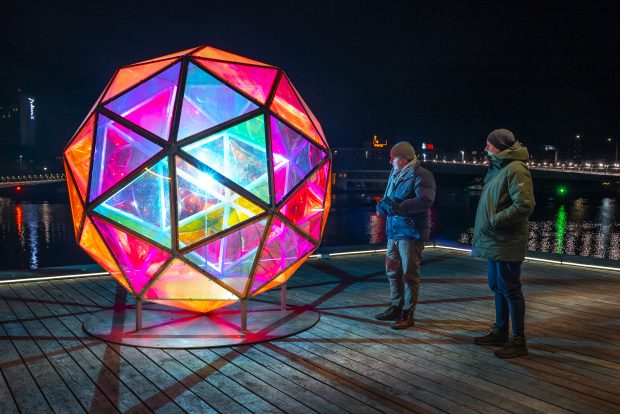 More than Denmark's biggest city
It is often remarked upon how the eight-day Roskilde Festival in late June becomes Denmark's fourth biggest city. In total, thanks to the recent introduction of the one-day tickets, it draws close to 150,000 unique revellers. 
In 2006, which offered an insanely warm summer (remember watching the 2006 World Cup in Germany!), the ten-day Copenhagen Jazz Festival drew 260,000 unique spectators.
But neither can compete with this year's 21-day Copenhagen Light Festival. Faced with virtually nothing to do in February, an estimated 750,000 people visited it. The official population of Copenhagen Municipality is only 630,000!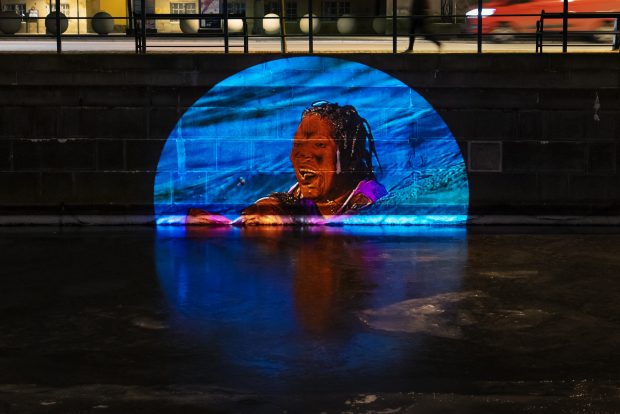 Wide app usage and police estimates
The figure is based on police estimates and app usage. In fact, the police believe the numbers might have been higher and close to a million.
Every day, between February 5 and 27, between 25,000 and 50,000 people chose to follow one of the 2km, 3km, 5km or 10km routes passing by the installations.
The app 'Within 10 Minutes Copenhagen Light Festival' had in excess of 5,000 users every day.
"The app guided people so that they could find their own way at their own tempo, so we didn't have people getting too close," explained Jesper Kongshaug, the head of the board for Copenhagen Light Festival, to CPH POST.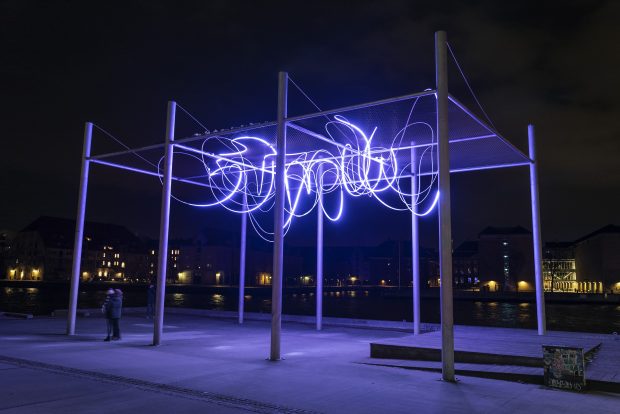 Worldwide coverage
Some 25-plus installations were placed in Copenhagen – mostly along a harbour-side stretch in the city centre.
The media coverage, meanwhile, travelled the world, from XinHua News in China to NBC and the BBC, and the estimated worldwide audience of the stunning images was 200 million people.
All the while, many of the visitors braved incredibly icy conditions. Denmark experienced eight or nine ice days in a row in mid-February and only the last week of the month guaranteed plus-zero temperatures for night-time viewing.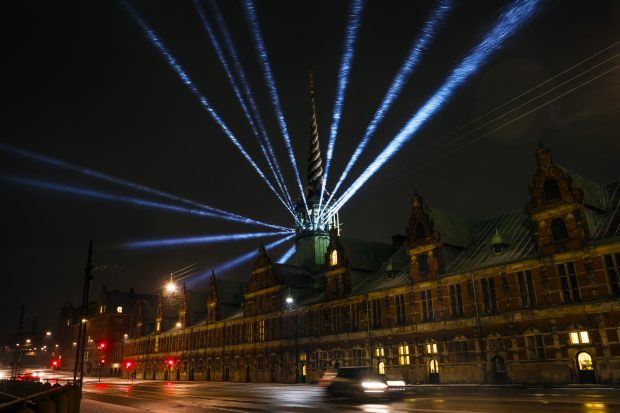 Like James Bond, it will return …
Unsurprisingly, given its popularity, the festival has been hailed as a success – not least by the police, which observed the vast majority of visitors practising social distancing.
"I feel the Copenhagen Light Festival struck a balance between taking all the precautions because of corona and giving Copenhageners an experience to remember," stated Cecilia Lonning-Skovgaard, the city's mayor  for employment and integration.
The Copenhagen Light Festival will return next year for its fifth edition.