News
Corona double jeopardy: Over-65s more likely to catch it twice
---
This article is more than 2 years old.
Overall, at least 138 people in Denmark have been infected more than once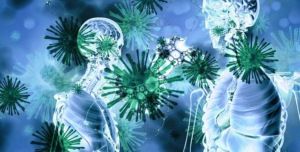 According to a Statens Serum Institut study involving just over 11,000 people in Denmark who have contracted the coronavirus, people over the age of 65 are more susceptible to catching the virus twice.
The study found that 72 of the people – so 0.65 percent in total – tested positive for corona twice: firstly during the first wave in the spring of 2020 and then again during the second wave at the end of the year.
In total, 138 people have been infected twice, according to the study's findings.
Age effect
The study found that contracting corona did make people less likely to catch it again due to their antibodies, but among the over-65s, a recovered corona patient taking no precautions would have a 53 percent of catching it again.
Among the under-65s, the odds would fall to 20 percent.
"If you imagine you have 100 people over the age of 65 who have had COVID-19 and you let them loose in the community, then our study suggests that 53 of them could get COVID-19 again if they were exposed to infection," explained co-author Steen Ethelberg to Videnskab.
A results of the study have been published in the Lancet.