News
Science Round-Up: Danish researchers solve decade-old problem to deduce the fastest possible route
---
This article is more than 2 years old.
A team of researchers have created a new algorithm that will speed up our GPS systems with more practical choices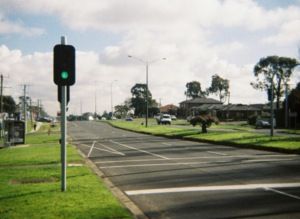 Think of a road network with roundabouts and traffic lights – a complex network where points interconnect. When we travel from point A to point B, our devices generally leave a footprint of the route taken. However, until now it has been hard to find the fastest, most pragmatic path.
Christian Wulff Nielsen, a professor at the University of Copenhagen, is on the team who have solved an equation that has been riding on the backs of mathematicians for years.
Algorithm that takes in the big picture
For decades, mathematicians have been trying to find a method to calculate as quickly as possible the shortest route between two points.
The day has come, thanks to the research team, when "our algorithm solves the whole shortest-path problem, within the time the algorithm is about looking at every single connection in the entire network once".
---
Robo-sushi coming to a restaurant near you
The Asian robot food service frenzy reached Denmark a couple of years ago, since when Betty Chen has been bringing in robotic waiters by the boatload. The Chinese expat restaurateur recently opened up locations in Jutland cities Aabenraa, Sønderborg and Haderslev, and now a fourth is being set up on the island of Rømø. But don't be afraid, the mechanical helpers' ability to remember orders is just as strong as R2-D2's. Chen says that the Danish reception of the innovative Asian concept is "good entertainment and good advertising", adding that "children and young people are absolutely crazy about them". The new restaurant on the Wadden Sea island can accommodate 170 guests at a time.
Millions to Danish insect pheromone startup 
BioPhero, a Danish sustainable startup that specialises in replacing chemical insecticides with ecological and biological insect pheromones, has just received 14.2 million euros in funding. BioPhero's non-toxic solutions greatly contribute to insect pest control in an eco-friendly way. Founded in 2016 by Professor Irina Borodina, the company is a spin-off from the Technical University of Denmark. Borodina has assembled a dedicated world-class team with competencies within metabolic engineering, fermentation, chemistry and process development.
CT's on wheels
Rigshospitalet has got its hands on a mobile CT scanner. The first of its kind, the 'donut on wheels' is small and compact, but has the same neuro-scanning functions as a standard scanner. It still weighs a tonne, though. The portable scanner is geared towards patients in intensive care units with acute needs. The new device promises to reduce procedure times, transportation and professional resources.
Danish efforts to hold European Cyclist Congress recognised
The European Union Cyclist Congress was due to take place last weekend in Odense, but without pumping the brakes, Denmark will still be the destination for next year's congress, with the island of Funen stepping up to host. The UEC, the organiser of the cyclist convention, has acknowledged the effort and work of Danish organisations in making the plans comes to fruition. The European panel welcomes 40-50 nations each year and will be held from 5-6 March 2022.
Danish Technical University electrifying for a greener future
DTU is pushing the green movement – fast and furiously. The Danish university is carrying out a project to produce microchip technology that will revolutionise energy usage in everyday devices such as electric cars, PCs and chargers.
DTU Elektro's spin-off Skycore Semiconducts has streamlined the initiative, which will develop technology in high voltage ranges. Researcher Pere Llimós Muntal remarks that microchips and power electronics are the future of technology "for which we see a large market". The research team is hoping their technical accessory will become a universal microchip that can be added to power converters, which will, for one, accelerate the transformation from solar to green energy. This year, the DTU team's product will be commercialised to companies after seven years of research on the project.