News
Travel restrictions extended to late April
---
This article is more than 2 years old.
Foreign Ministry's recommendations still includes travel to neighbouring Germany and Sweden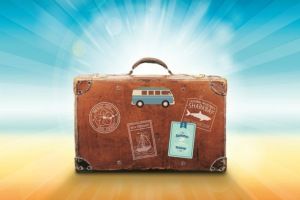 The current government restrictions pertaining to travel during the ongoing COVID-19 pandemic have been extended.
The Foreign Ministry recommends everyone to avoid any travel outside Denmark until April 20.
The recommendations include travel to nearby Germany and Sweden, despite the Swedes permitting Danes who own summer house properties in the country to enter from March 31.
READ ALSO: Denmark to introduce COVID-19 vaccine passport
More news by April 15
Exceptions include the movement of goods and services in and out of the country and journeys undertaken for a good reason – such as illness in the family.
The ban of travellers arriving to Denmark without a negative COVID-19 test is likewise extended until April 20.
The government is working on opening for travel in connection with the corona passport, which is due to be introduced in May.
Furthermore, there are ongoing EU negotiations relating to a EU-wide certificate that could enable travel within the union this summer.
Parliament is set to discuss further the possibility of further opening up for travel by April 15.