News
International Round-Up: Chinese ambassador unapologetic despite dressing down from Danish foreign minister
---
This article is more than 2 years old.
In related news, a French bank robber has clearly not learned his lesson despite a ten-year stretch for orchestrating Denmark's biggest ever haul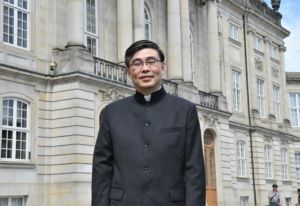 Jeppe Kofod, the foreign minister, recently held talks with Chinese ambassador Feng Tie to voice his displeasure at the sanctions his country has imposed on European  individuals and organisations who have criticised the use of forced labour to produce cotton in the Xinjiang region.
But last night, when the ambassador appeared on TV2 to defend his country's sanctions, which have included ejecting the clothing stores H&M from China after it refused to use the cotton, he was unapologetic in the face of accusations that China has trampled on freedom of expression rights in Europe.
Former PM's fund among those sanctioned
Among the Danish organisations in the firing line has been Alliance of Democracies, a Danish democracy fund founded by former PM Anders Fogh Rasmussen.
"When China sanctions free, critical European politicians, institutions and opinion leaders, simply because they have been critical of China, it is a clear attack on citizens' freedom of expression in Europe and Denmark," said Kofod.
"That is, of course, completely unacceptable."
---
Belarusian accountability under focus
Denmark is one of the leading countries on board with the International Accountability Platform for Belarus (IAPB), which has now launched with the support of 19 European countries. To date, the Foreign Ministry has collected 3.75 million kroner through the DIGNITY platform. The program collaborates with the Belarusian human rights organisations Human Rights Center Viasna and the International Committee for Investigation of Torture in Belarus, as well as Redress, an international NGO.
Scots have Denmark to partly thank for green strides
In 1990, the Scottish government set out to reduce its CO2 emissions by 75 percent by 2030, and now with help of the Danish-inspired District Heating Act, it is confident it can do so. Green-focused district heating networks in Denmark have created a framework for countries such as the UK to follow suit. The new regulations in Scotland will increase the number of Scottish households connected to district heating to 650,000 homes by 2030 – a 20-fold increase. Long-term, Scots expect to have 90,000 cars off the streets by 2050.
Renewable hydrogen project to strengthen Danish exports
The Danish government has decided to co-operate with other European nations  on a renewable hydrogen scheme. The project, which will cost a reported 77.6 million euros, will strengthen the development of the production and use of renewable hydrogen across the continent. The initiative will additionally focus on electrifying vehicles such as ships and planes, as well as industrial processes.
World War II bombs found at Fehmarn construction site
Two unexploded bombs weighing over 60 kilos, 29 metres below sea level, have been found at the Fehmarn construction site in southern Denmark where a link to Germany is being constructed. While working away on a new tunnel that will eventually be used for a motorway, remnants of World War II re-emerged. The bombs were discovered by the Kemara, a mini crewless submarine, on the seabed. Experts believe that one of the bombs was designed to neutralise submarines, and that the other originated from an aircraft. Danish waters are well used to mines: 10,000 were laid in connection with World War I, and 40,000 in connection with World War II.
Famed French robber locked up again – this time for merely planning
A Frenchman, who famously masterminded the biggest robbery in Danish history in 2008 in Brøndby, has been locked up again – this time for an attempted heist at a branch of the Loomis security firm in Taastrup, a suburb of Greater Copenhagen. Glostrup Court found Tayeb Si M'Rabet, 51, guilty of assembling explosives and construction machinery in his bid to rob Loomis, but the police apprehended him before he could carry it out. Previously, M'Rabet received ten years for his part in a financial assets coup in Brøndby worth 62 million kroner, which many regard as Denmark's biggest ever robbery.