News
Denmark gunning for global AI leadership
---
This article is more than 2 years old.
Establishment of new pioneer centre is the most ambitious effort within artificial intelligence research in Danish history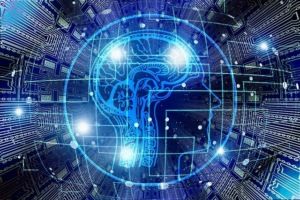 Danmarks Grundforskningsfond, Carlsbergfondet, Novo Nordisk Fonden, Lundbeckfonden and Villum Fonden have teamed up with Denmark's leading universities to establish a huge research centre for artificial intelligence (AI).
With the University of Copenhagen (KU), Technical University of Denmark (DTU), Aarhus University, Aalborg University and IT University taking part, the new centre looks to be the most ambitious AI research effort in Danish history.
The project could potentially have 352 million kroner in funding at its disposal and the goal is to transform Denmark into a global leader within AI.
According to DTU, the centre's focus will be on implementing AI to help solve some of the big challenges facing society.
READ ALSO: Denmark emerging as a serious player in the game of AI
Surging with Serge
To do that, the aim is to attract some of the leading researchers from around the world and build up international research environments within areas such as machine learning, computer vision and virtual reality.
"At DTU we emphasise that AI must jell with users and the needs of society, and we look forward to the pioneer centre, for instance, contributing to better treatment at hospitals and providing needed opportunities within the scope of the green transition," said Professor Lars Kai Hansen, DTU's representative in the project.
The plan is for Serge Belongie, a top AI researcher attached to KU, to lead the centre.