News
Smart spending? New study ranks countries from savviest to least thrifty
---
This article is more than 2 years old.
The study collates Google searches, Etsy listings and number of flea markets with average household spending and debt figures to rank countries from best to worst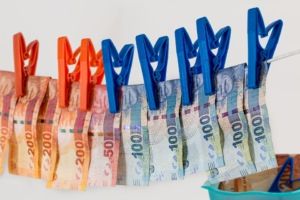 Anyone who's ever shaken their head at disbelief at somebody doing their entire weekly shop at one of Denmark's priciest supermarkets might be surprised to learn that the Danes are the world's ninth savviest shoppers – or at least among the wealthy Organisation for Economic Co-operation and Development (OECD) nations.
Discount site Savoo (strictly no self-interest here) has assessed OECD household spending and debt data – along with the number of flea markets, Etsy listings and Google searches for discount codes – to determine an overall ranking.
Belgians number one
The results confirmed Belgium, France, Germany, Luxembourg and Ireland as the world's savviest spenders, while Greece, South Korea, Russia, Poland and New Zealand completed the bottom five.
While Denmark ranked ninth overall, it achieved a respectable second place for thrifty shopping. The nation posts 32 second-hand Etsy listings per million people a year, and there are 9.25 flea markets per million inhabitants.
Only the Belgians, with 10 flea markets per million people, outstrip the Danes and their love of shopping on the street.
Households in Luxembourg, meanwhile, tended to make the biggest savings on shopping in general.
Where does your country rank?
Household debt plays a big part – as in the case with frugal Switzerland, which has the second-highest savings of all countries, but places tenth overall thanks to an average debt of 510,500 kroner.
Conversely, Belgium's low rate of debt and high disposable income helps to inflate its overall score.
So, how does your country place? See the best and worst below.