News
Denmark ranked among world energy transition leaders
---
This article is more than 2 years old.
New report from the World Economic Forum, the Danes are doing well effectively moving from towards renewable sources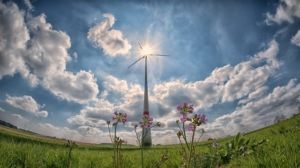 According to a newly-published report by the World Economic Forum (WEF), Denmark remains one of the top countries in the world when it comes to energy transition.
WEF's 'Fostering Effective Energy Transition 2021' report ranked Denmark third overall out of 115 countries, just behind leaders Sweden and second-placed Norway.
The report investigates to what degree countries have an environment that is conducive to energy transition – moving away from fossil fuels towards renewable sources … and doing so efficiently. 
The report lauded Denmark for its energy transformation over the past ten years, particularly long term planning, sustained investment in Research & Development, community participation, and grid integration with neighboring countries. 
An example of the latter could be Denmark and Germany recently increasing the amount of tradeable electricity. 
Or Denmark's impressive strides in implementing district heating. 
READ ALSO: Denmark among seven countries to pledge a cut on fossil fuel finance
Numerous contributors 
Since the annual WEF report made its debut a decade ago, Denmark has never ranked lower than fifth.
"Nordic countries, including Sweden, Norway and Denmark, have maintained their leading positions on the Energy Transition Index (ETI), driven by strong progress in environmental sustainability," WEF stated.
"Only 13 out of 115 countries have made steady gains in ETI scores in the past decade, highlighting that progress has been uneven."
According to the WEF, Denmark has been able to maintain leading position on energy transition due to a set of factors that create strong enabling environment for energy transition, such as:
– Strong political commitment, ambitious long term goals, and stable policy environment
– Rapid decline in coal generation capacity over the past decade, coupled with accelerated integration of renewable energy. Additionally, reduction in energy consumption per capita and decreasing energy intensity of the economy have helped improve environmental sustainability
– A robust institutional framework and governance of energy transition, along with presence of enabling infrastructure (digital as well as physical) to support energy transition.
"Denmark, Finland and the United Kingdom – the top improvers in the top 10 – were able to translate developments in leading indicators such as regulatory environment and energy mix into improved outcomes in system performance, particularly on the environmental sustainability dimension," the report found.
Switzerland and Austria followed Sweden, Norway and Denmark, while Finland, the UK, New Zealand, France and Iceland rounded out the top 10.
Other notables included Ireland (14), Germany (18), Canada (22), the US (24), Brazil (30), Australia (35), Japan (37), Mexico (46), South Korea (49), China (68), Russia (73), India (87) and Nigeria (101). 
Zimbabwe was ranked last, preceded by Haiti, Mongolia, Lebanon and Venezuela.