News
New national parks on the way in Denmark
---
This article is more than 2 years old.
This morning the government unveiled plans to establish two nature gems in Jutland and another on Bornholm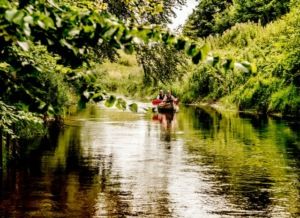 In a historic agreement last year, the government revealed that plans were afoot to establish Denmark's first two national parks in Fussingø near Randers and Gribskov in north Zealand.
Now plans for a further three national parks have been devised: two in Jutland and one on Bornholm.
"Nature needs more space. Thousands of animal and plant species are in danger of going completely extinct here at home," said the environment minister, Lea Wermelin. 
"New national parks offer part of the solution to turn the tide. With the national parks, we will get a wilder nature and more exciting natural experiences."
READ ALSO: Denmark's first national parks on the horizon
Expert input
The three parks will be located in Almindingen on Bornholm, Stråsø between Herning and Holstebro, and Tranum near Jammerbugt.
In total, the three areas will cover over 7,300 hectares. Check out the map below for more details.
The national parks will be established on state-owned land and will be drawn up based on several criteria in co-operation with researchers.
The agreement was reached in collaboration with Socialistisk Folkeparti, Radikale, Enhedslisten and Alternativet.