News
Denmark gripped by case that echoes Agatha Christie novel 'Murder in the Vicarage'
---
This article is more than 2 years old.
Parish priest stands accused of murdering wife who disappeared into thin air last October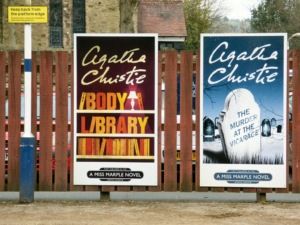 From October 25, the Danish public will have a new 'trial of the century' to discuss over the water cooler. 
First it was an eccentric submarine owner who built his own rockets, next a woman of questionable taste and luxuriating children who embezzled from the state.
This time the accused is a profession so unlikely a murderer that even Agatha Christie didn't contemplate it in upwards of 100 cases.
In Hillerød Court facing charges that he murdered his wife on 26 October 2020 will be Thomas Gotthard, a local parish priest in Frederikssund in northern Zealand.
Prosecutors confident
It's unusual, but the police have charged Gotthard, 44, in the absence of a body. 
Prosecutors are confident they have a strong enough case, but days and days of searching failed to find the body of Maria From Jakobsen.
"We have now filed charges for murder after an assessment of the evidence that has emerged during the investigation, and it has been sufficiently weighty to be able to bring charges," prosecutor Anne-Mette Seerup told TV2.
"Although we have not established the method of murder, we have found evidence that is sufficient for us."
Suspicion that body is submerged in water
Gotthard claims his wife left the family home in a depressed state of mind, but internet searches carried out at their home on the same day, which have been seen by TV2, would appear to suggest her departure was anything but unplanned. 
Gotthard allegedly searched for 'oil barrels', 'sea depths', 'suicide', 'disappearance' and 'cleaning agents'. Furthermore, corrosive chemicals were reportedly detected near his person after his arrest on November 16.
Police, who believe she was killed between 08.24 and 09.45 "in Frederikssund or the surrounding area", have conducted extensive searches of waterways all over Zealand, including near Brønshøj, where Jakobsen's car was found on October 30.
The police claim to have evidence that Gotthard was in the area, as well as several photos of him handling suspicious items. 
Trial to consist of 16 days
When the trial starts on October 25, prosecutors will have 16 court days in which to prove their case.
Gotthard has been remanded in custody since his arrest. He has pleaded not guilty. 
A body is not needed in Danish law to convict somebody of murder.