News
Denmark to produce COVID-19 vaccines by 2022
---
This article is more than 2 years old.
PM Mette Frederiksen contended that a factory should be established in Denmark to help facilitate the strategy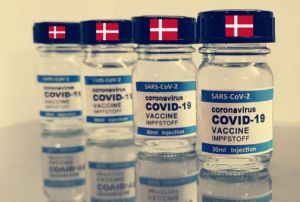 Back in 2016, the former government attracted heavy criticism for selling its vaccine capabilities to a Saudi firm.
Now, in the midst of a global pandemic, the Mette Frederiksen-led government wants to rectify that. 
"As everyone can see, read, feel and hear, we need vaccines. So we will have to increase production," the PM told TV2 News.
"As a result we will aim to produce vaccines against COVID-19 in Denmark in 2022. At that time, all Danes who want it will have received their first vaccinations a long time ago. However, it won't necessarily be their last."
Frederiksen underlined that we could be facing a future when everyone will need to be revaccinated.
The plan is for a privately-owned – by a Danish or foreign company – factory to be established in Denmark sometime next year. 
The PM said the decision was made following discussions with Denmark's potent life science sector.
READ ALSO: State under fire for selling vaccine production to Saudi company
Immense potential
How much the factory will cost and how many vaccines it will be able to produce was not mentioned.
But the factory is expected to have the potential to produce vaccines against illnesses other than COVID-19.
"It's about COVID-19 and also potentially looking into a completely new form of vaccine technology and production – which has immense human and commercial perspectives," said Frederiksen.
In the coming weeks, the government will further investigate the possibilities and enter into dialogue with market players.
After that, a proposal will be brought before Parliament for approval.