News
Danish COVID-19 aid bound for India
---
This article is more than 2 years old.
Denmark dispatching respirators and funds to help Indian authorities tackle desperate pandemic situation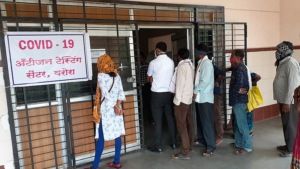 India is currently in the midst of one of the world's worst waves of COVID-19, with hospitals and crematoriums unable to keep up with the immense number of ill and dead.
Due to these developments, the government has announced it will send 53 respirators to help treat patients and 1 million euros to help the Indian chapter of the Red Cross tackle the challenges.
"It's shocking to hear about the sad situation in India," said the development minister, Flemming Møller Mortensen.
"With the contribution to the Indian Red Cross, Denmark will help to support ambulance services, procure protection equipment and curb misinformation about the illness. These are key efforts relating to fighting the pandemic."
READ ALSO: New travel restrictions as Denmark updates India risk to red
Out of control
The 53 COPAC Boaray 5000D respirators come from the Capital Region and will be transported to India by the Defence Ministry.
The government estimates that sending the respirators to India will not encumber the Danish health services. 
For the past two weeks, India has recorded at least 200,000 new COVID-19 cases every day.
On April 27, the more than 360,000 cases was the highest ever recorded in a day by a single country.