News
Night train through Denmark inches closer
---
This article is more than 2 years old.
Political will for night trains being given permission to travel from Sweden through Denmark and into Europe in August 2022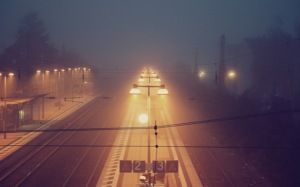 The last time a night train shuffled through Denmark carrying sleeping passengers was back in 2014.
But according to the transport minister, Benny Engelbrecht, the night train could make a return to Danish rails sometime next year.
Engelbrecht revealed there is political support for Swedish night trains to pass through Denmark and into Germany starting in August 2022.
The trains would stop in various parts of Denmark, and passengers would be able to spend the journey in sleeping cabins before arriving in Germany the following day.
READ ALSO: Denmark inks massive electric train deal
Routes in place
Sweden will run the rail link, but for that to happen, the law will need to be changed in Denmark to allow the Transport Ministry to give the Swedish authorities responsibility to operate on Danish rail.
Engelbrecht doesn't envisage the law change being an issue following the first hearing on April 29.
And the government has already set aside funds to help finance the Swedish project.
The night train routes are more or less finalised. They will involve night trains going from Stockholm to Hamburg and Malmö to Brussels.
The Swedes have envisioned a schedule that would see a train leave Malmö at 19:40 at night and stop in Copenhagen for an hour before continuing on and arriving in, for instance, Cologne at 06:00 the next morning.
The trains will also stop in Odense and Kolding on the way and Denmark will work on links from Aalborg, Aarhus and Esbjerg.