News
Highest infection rate in four months – and that's without the quick tests factored in!
---
This article is more than 2 years old.
Over half a million people went to a centre in the build-up to Thursday afternoon, with many more expected to follow suit today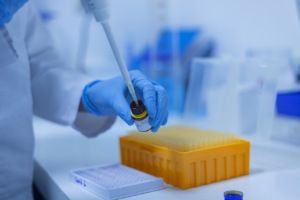 On Thursday afternoon, Statens Serum Institut reported that 1,012 people had been infected with corona over the previous 24 hours.
This was the highest infection rate in four months – the last time it was higher was on January 14.
Most of the infections were detected among young people, and all of the cases stem from the 187,203 PCR tests carried out. 
Not the full picture
Considerably more tests were carried out in the build-up to Thursday afternoon, as many people seek negative tests to go out to a bar or restaurant, or visit the recently opened cinemas.
Some 369, 598 quick tests performed – meaning well in excess of half a million people in Denmark got tested, with even more expected to get tested today.
However, no information on how many quick tests are positive is released because they are not as reliable as the PCR tests.
Time to worry?
Henrik Ullum, the head of the Statens Serum Institut, told DR he is not surprised by the current situation.
"You cannot reopen society this much without seeing an increase in the infection rate," he said. 
"The vaccination rollout shouldn't make us believe we are invulnerable. If the infections rise really fast, there will be a significant increase in the number of hospitalized cases.''
Statens Serum Institut thinks that more vaccines and the warmer weather in the coming months will help to slow down the infection rate.