Sponsored content
Trængende efter ny bolig? Lav den nuværende om
---
This article is more than 2 years old.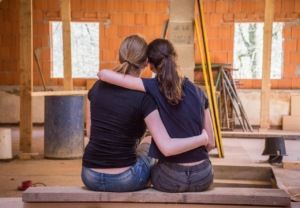 I en tid, hvor det hele flyder sammen og mest af alt minder om hinanden, så kan du være ekstra trængende for at prøve noget nyt. Nogle gange skal de helt store beslutninger tages i brug – eksempelvis at finde en ny bolig. Mange oplever dog, at de er helt vild glade for beliggenheden, men blot trænger til forandring. Hvorfor så ikke starte med den bolig du har nu og giv den en make-over? Således kan I få jeres drømmehus. Læs med her for, at få gode ideer til at kreere noget federe ud af det du allerede ejer. 
1/ Den lille forandring 
Hvis du egentligt ikke har så meget, som du er utilfreds med, men blot ønsker at skabe forandring omkring dig, så er den lille forandring god for dig. Her handler det i bund og grund om, at shine huset op. Det kan gøres med en ny klat maling, så alt fremstår mere nyt og lækkert. Mal eventuelt en væg en helt anden farve, så øjet fanger den. Endvidere kan du finde nye møbler og flotte plakater til stuen, som vil give din bolig et helt nyt udtryk. 
2/ Den middelstore forandring
Føler du der skal lidt mere til? Så kan du tage steppet lige over den lille forandring. Se på din plantegning af huset. Er der noget du har drømt om, eller passer dine behov ikke til de behov du havde, da huset blev købt? Overvej om ikke du kan vælte en væg, som både kan give større rum, men også give et bedre lysindfald. Er det generelt pladsen, som mangler, kan du bygge et lille anneks ude i haven. Har du teenagebørn, spiller du musik eller har du mange overnattende gæster, så er det en fed i dag for at opgradere din bolig. 
3/ Den helt store make-over 
Er du klar på at gribe værktøjskassen og give den hele armen, så skal huset have den helt store make-over. Lav en liste med, hvad der fungerer ved huset og, hvad der ikke gør. Alle de ting som ikke gør, dem kan du fikse. Om det er, at ændre hele husets facade eller om du skal have lavet en udbygning af huset, så er der råd for forandring. Du er selv ansvarlig for at indgå aftaler med håndværkere, når du begynder på din store renovering. Hvis du mangler inspiration til finurlige skulpturer i haven, eller måder du kan bygge dit hus mere kunstnerisk, så har Thomas Dambo har opført endnu en af sine kendte trolde – denne gang i Nordhavn. Tag ud og se den, måske du bliver inspireret af det store træværk.