News
Copenhagen Police setting up more surveillance cameras
---
This article is more than 2 years old.
Initiative expected to increase security for citizens in the capital whilst aiding the authorities in investigations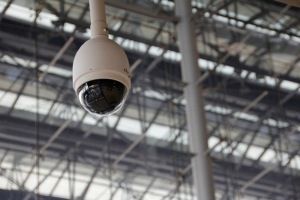 Copenhagen Police has announced it is setting up 14 new surveillance cameras at certain public locations in the city.
The police contend the move will increase security for citizens in the capital whilst assisting the authorities in identifying perpetrators.
"The cameras won't do it alone, but we have evaluated that these areas have special needs that make them relevant," said Jørgen Bergen Skov, the chief police inspector with Copenhagen Police.
"We will therefore have an additional tool at our disposal when investigating crime, so the cameras will contribute to us locating criminals who can be brought to justice for their actions."
READ ALSO: We want 1984: Danes yearn for more surveillance
More cameras on the horizon
The new cameras are going up at Nyhavn and Nørreport Station, as well as the city squares of Rådhuspladsen, Kongens Nytorv, Nyhavn, Den Røde Plads and Den Sorte Plads.
The police often encounter reports of crime or other instances in the areas listed above. 
The cameras are part of the government's 'Safety and security in the public space' law from 2019.
And as part of that, the police are planning to establish more cameras in the city – in Christianshavn and in Nørrebroparken – later this year.
A survey from 2017 showed that 60 percent of Danes wanted to increase the number of surveillance cameras in Denmark.