EU
EU's first protective equipment storage facility ready in Denmark
---
This article is more than 2 years old.
Emergency storage unit is the first of ten to be established in Europe in a bid to assist countries hit hardest by COVID-19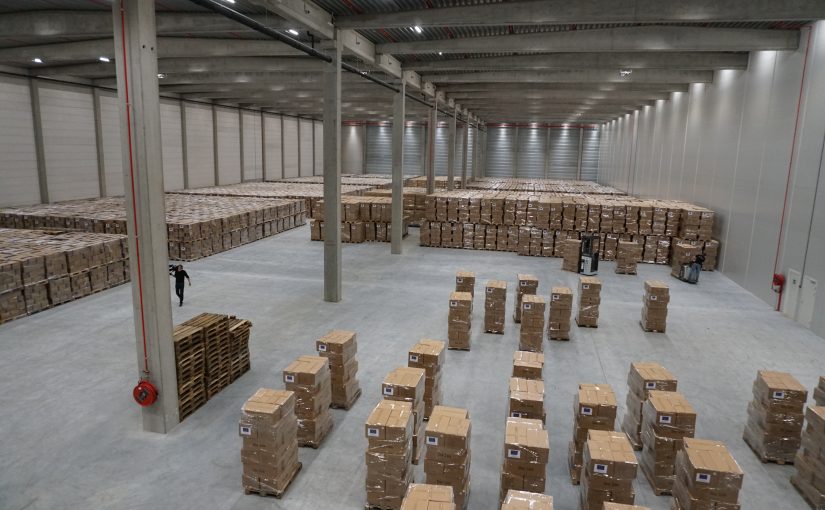 Millions of items of protective clothing and equipment are currently being gathered and stored in a warehouse just south of Copenhagen in Greve.
The storage facility is the EU's first protective equipment storage facility and the first of ten to be established across Europe in a bid to assist countries hit hardest by COVID-19.
EU member states challenged by health crises can apply for equipment via the EU's Emergency Response Coordination Centre (ERCC) in Brussels.
The Danish Critical Supply Agency will then ensure that protective equipment is dispatched to the country in question.
The facility is completely funded by the EU, but the Capital Region has been charged with operating the facility over the next seven years.
READ ALSO: Denmark to produce COVID-19 vaccines by 2022
COVID-19 – a lesson learned
The facility in Denmark will contain 6.3 million protective gowns, 1.1 million breathing protection items, 3.3 million face visors, 28.9 million facemasks and about 100 million protective gloves. 
"From the beginning of the pandemic, it was clear that all European countries lacked protective equipment," said Lisbet Zilmer-Johns, the head of the Danish Critical Supply Agency.
"Therefore, a robust EU storage unit with protective equipment in Denmark carries out an important task, so we can help each other out internally in Europe when we are hit by a pandemic like COVID-19."
Operational EU emergency storage facilities are located in Romania, Germany, Greece and Belgium, while others are planned in Hungary, Slovenia, the Netherlands and Sweden.
Italy, Lithuania, France, Croatia, Czech Republic, Spain, North Macedonia and Serbia have all received emergency protection equipment from EU emergency storage facilities.