News
Danish vaccination program riddled with mistakes: Ineffective jabs and scheduling issues mean 1,150 will need to be protected again
---
This article is more than 2 years old.
The majority of the mistakes have been made in connection with the Pfizer vaccine, but Modena has had its moments too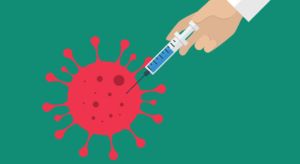 The official number of people who have been vaccinated against corona is probably 1,150 too high, according to Statens Serum Institut documents seen by TV2.
In some cases, time gap mistakes have invalidated vaccinations, meaning the recipients will need to be jabbed again, while in other cases, patients have been registered as fully vaccinated despite only receiving one jab.
The majority of the mistakes have been made in connection with the Pfizer vaccine. At least 450 people were mistakenly registered as receiving two vaccines in one day, which means they are not fully covered yet.
The shortfall will further delay 'J Day', the date by when the whole nation will be covered. It currently stands at August 29, but is expected to be postponed to September.
"This is a proper shitshow"
In the case of Hans Dalgaard, 82, the gap between his Moderna jabs was not sufficient enough to protect him. It was 24 days instead of the required 28.
While the minimum recommended gap between Pfizer jabs is 21 days, it needs to be longer for the Moderna, and this has led to confusion, although the Region of Southern Denmark blamed an "IT error". 
Following the error, Dalgaard waited for "several months" for clarification from the region before being told he would be contacted with a new time when they have one.
"I'm angry and frustrated. This is a proper shitshow," Dalgaard told TV2.
GPs warn against jumping the queue
In related news, GP interest group Dansk Selskab for Almen Medicin has warned the public against jumping the queue and acquiring one of the AstraZeneca or Johnson & Johnson jabs left over after their removal from the national program.
To become eligible, people in Denmark need to first consult their local doctor, although many are reportedly not interested in discussing the matter – a stance reflected in the advice of the chair of Dansk Selskab for Almen Medicin.
"We believe the gain is almost non-existent. It is well described that there may be some serious side-effects, but there may also be some other side-effects that are only being investigated now," warned Anders Beich.
However, scores of experts have said the jabs only pose a serious risk to women aged 16-48 who have recently been receiving hormone therapy: for example, taking the contraceptive pill or undergoing treatment for the menopause.