News
Denmark ranked sixth best country in Europe for retirees
---
This article is more than 2 years old.
Finland – with stunning natural scenery, low crime rates and long life-expectancy – takes the top spot, while Belarus is ranked as the worst country to hang up your hat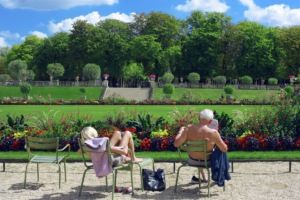 A report by Blacktower Financial Management Group has revealed the best European countries for retirees in 2021 based on crime rates, the cost of living, life expectancy, property prices and population age.
Denmark, with an over-65s population of 19.84 percent, landed in sixth place thanks to comparatively low house prices and crime rankings.
Great for house prices and low crime
In the top ten, Denmark had the highest relative cost of living with an index score of 91.67 – far outstripping the next highest: the Netherlands with 78.64, and Finland with 77.46.
But its score of 26.72 was the fourth best in the top 10, while its House Price Index performance was the best.
Finland number one (but really cold)
Of the 40 countries assessed, Finland took the top spot ahead of Spain and Slovenia. Belarus was ranked the worst country for retirees.
"With breath-taking views, fresh lakes, vast forests, and quaint cities, it is no surprise that Finland draws millions of retirees to their border each year," said Blacktower.
See the full list below:
| | | | | | | |
| --- | --- | --- | --- | --- | --- | --- |
| Country | 2020 Rank | % Population > age 65  | Cost of living Index | Crime rank | House Price Index | Life expectancy |
| Finland | 1 | 21.61 | 77.46 | 27.01 | 8.64 | 81.73 |
| Spain | 2 | 19.7 | 59.09 | 33.13 | 9.59 | 83.43 |
| Slovenia | 3 | 19.65 | 59.38 | 21.79 | 10.89 | 81.37 |
| Netherlands | 4 | 19.16 | 78.64 | 27.22 | 7.35 | 81.81 |
| Italy | 5 | 23.31 | 73.11 | 44.37 | 9.52 | 83.84 |
| Denmark | 6 | 19.84 | 91.67 | 26.72 | 6.66 | 80.95 |
| Portugal | 7 | 21.89 | 52.88 | 29.89 | 12.65 | 81.82 |
| Estonia | 8 | 19.73 | 56.45 | 23.38 | 9.11 | 78.24 |
| Germany | 9 | 21.66 | 70.62 | 35.42 | 9.12 | 80.89 |
| Austria | 10 | 19.38 | 75.49 | 25.23 | 10.40 | 81.69 |
Source: Blacktower Financial Management Group