News
Denmark improves on expat satisfaction index
---
This article is more than 2 years old.
The Danes are still below average but are now positioned ahead of their Nordic neighbours on the 2021 Expat Destinations report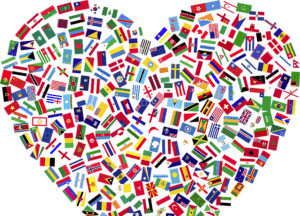 Denmark never seems to rank very well on the Expat Destinations report, published annually by InterNations.
But in this year's edition some considerable improvement was made.
Denmark ranked 37th overall out of 59 countries in the 2021 Expat Destinations report – compared to 44 out of 58 countries last year.
Furthermore, the Danes can also enjoy being ranked ahead of their Nordic neighbours as Norway (38), Finland (39) and Sweden (49) have all slipped a bit. 
READ ALSO: Denmark the second best country in the world for expats … apparently
A struggle to settle
Delving into the parameters, Denmark ranked 10th on the Quality of Life Index, 5th on the Working Abroad Index and 16th on the Personal Finance Index.
"Denmark receives its best result in the Working Abroad Index (5th). It places first in the Work & Leisure sub-category for the fourth time in five years. Expats love their 'hygge' and their work-life balance (80 percent positive replies vs 66 percent globally)," the report stated.
As expected, Denmark's kryptonite was once again it's ability (or lack thereof) to help expats settle in the country. 
The Danes ranked a feeble 57th in the Ease of Settling In Index (55 for Feeling at Home, 58 for Finding Friends, 57 for Friendliness and 40 for Language).
Denmark's score of 52nd on the Cost of Living Index didn't do it any favours either.
The report also noted that what expats like about Denmark is the country's few working hours compared to the rest of the competition.
READ ALSO: Copenhagen the fourth worst city in the world for expats settling in
COVID-19 praise 
Another aspect of the report this year related to satisfaction during the COVID-19 pandemic and here Denmark performed admirably. 
"Seven out of ten expats in Denmark say that their relocation plans have not been disrupted by COVID-19 (vs 63 percent globally). It is mostly their personal travels that have been affected (35 percent vs 28 percent globally)," the report found.
"Respondents also seem very satisfied with the official communication regarding the pandemic and the related regulations: 81 percent give it a positive rating (vs 66 percent globally). They like that the information is easy to understand (66 percent), easy to find (54 percent) and available in several languages (35 percent)."
Taiwan finished top of the rankings ahead of Mexico, Costa Rica, Malaysia and Portugal, while the top 10 was completed by New Zealand, Australia, Ecuador, Canada and Vietnam.
At the opposite end of the spectrum, Kuwait finished rock bottom, preceded by Italy, South Africa, Russia and Egypt.
Other notables were Spain (16), China (22), France (25), Ireland (28), Indonesia (31), USA (34), Brazil (35), Germany (36), the UK (45), South Korea (47), India (50) and Japan (54).
Check out the entire report here.