News
Divorce rate soars, but remains in line with EU average
---
This article is more than 2 years old.
Even though most Danes have never been married, Denmark has one of the highest numbers of marriages in the European Union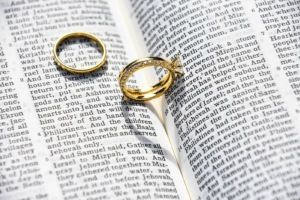 In excess of 15,500 couples got divorced in Denmark in 2020 – an increase of 12.6 percent on the year before, according to Eurostat figures.
However, the figure is not that surprising, as more couples are choosing to separate – not just in Denmark, but across the EU.
In total, there were around 28,500 marriages in Denmark in 2020.
No more divorces than other countries
Denmark does not have a high divorce rate compared to the rest of Europe, however.
No EU figures are available for last year, but the 2019 figures reveal there were 1.8 divorces per 1,000 persons in Denmark – the exact same as the European average.
Meanwhile, there were 5.3 marriages per 1,000 persons in the same year – a slightly higher figure than the EU average of 4.3.
High marriage rate
In fact, Denmark had the sixth-highest marriage rate in the EU during 2019.
According to Danmark Statistik, Denmark's marriage rate peaked in 2009 at nearly 33,000.