News
More corona reopenings: Universities and workplaces back at full capacity and phasing out corona passes and facemasks
---
This article is more than 2 years old.
By the end of August, we could all be back at the office … like this nightmare never really happened. Only the nightlife sector will remain closed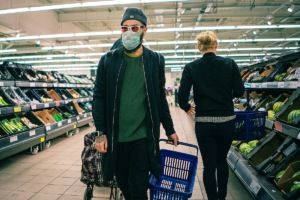 Denmark is again waking up today to the news that more corona restrictions will be lifted – this time involving almost every societal gathering location from Friday, with the exception of the nightlife sector.
Among the beneficiaries are the universities, which can fully reopen, casinos, workplaces and swimming pools.
"From May 21, nightclubs and discos will still be closed, but everything else is open – in one form or another," said a satisfied Konservative leader Søren Pape Poulsen following a cross-party agreement backed by every party in Parliament with the exception of Nye Borgerlige.
And from August, we can expect workplaces to be fully open again and the process of phasing out the mandatory use of facemasks to begin.
All daytime indoor venues can reopen
All indoor sporting and cultural activities previously prevented from reopening now have the green light, providing those who use them have corona passes.
Indoor facilities inside themeparks, zoos and aquariums are now reopening, along with gaming halls, casinos, playgrounds, swimming pools, saunas, steam parks and water parks.
All music and cultural activity schools are permitted to fully open too.
Finally a full green light for uni students
The universities are back! All higher education institutions can open their doors again – at a 100 percent capacity. Previously it was thought they would return at 50 percent.
All schools can also run at a 100 percent capacity, along with all other educational institutions, such as folk high schools and those that offer onsite accommodation.
And by August 1, all workplaces can return to a 100 percent capacity. The return will take place in three phases, with the first (from May 21) welcoming back 20 percent and the second (from June 14) 50 percent.
No requirement for venues to check passes
The corona pass will be phased out next month. More announcements concerning exactly how are expected shortly.
From May 21, it will no longer be necessary to show a pass to obtain admittance to venues such as cinemas, theatres, bars and restaurants – the onus will instead be on the customer to produce one if asked.
Asking all customers to produce one at the door has been a logistical nightmare for many businesses.
A goodbye to facemasks?
Facemasks will be phased out once society is fully vaccinated, which is due to take place on August 29.
The exact details are unclear: for example, whether this will apply to public transport, where masks remained mandatory after the 2020 reopenings.
A phase-out plan will be presented in June.