News
Big players: red hot housing market needs an intervention
---
This article is more than 2 years old.
The National Bank and pension firm giant PFA contend it's time to intervene, but the government won't give the green light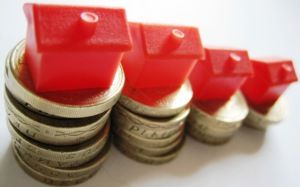 Experts predicted a decline in the housing market because of COVID-19, but nothing seems further from the truth – the housing market is exploding.
Time for intervention according to Per Callesen, the head of of Denmark's National Bank, and Allan Polack, a top manager at Denmark's largest pension firm PFA.
New figures from Boligsiden reveal that since March 2020 the average price per square metre for houses in Denmark has increased by 14 percent.
During the same period, apartment prices have grown by 15.5 percent, and summerhouses have become 24 percent more expensive.
"The housing market is currently not in a good place. It is unhealthy and the situation is worrying," Per Callesen told Finans.dk.
Great minds think alike
That's why Callesen and Polack both are keen to curb the skyrocketing prices through political action.
Polack points to the taxation of profits from home sales as the most obvious model to stop this trend, in an interview with Berlingske.
"In a country where we tax all capital gains, it is strange that this doesn't exist at all," he said.

Callesen wants to look specifically at the possibility of reducing interest-only loans, as well as removing the interest deduction on home loans. 
No intervention plans
But the government is not going to intervene, underlined the business minister, Simon Kollerup.
"The government is following the development, but it has no plans to intervene in the housing market," Kollerup told TV2 News.
Also, the country's three largest financial groups – Nykredit, Danske Bank and Nordea – are against political intervention.
They think it could potentially skew and worsen the problems relating to the housing market.