News
Copenhagen ranked the world's fifth most sustainable city
---
This article is more than 2 years old.
With its impressive scores for green energy, transport infrastructure and air quality, Copenhagen was one of only two European cities to make the top five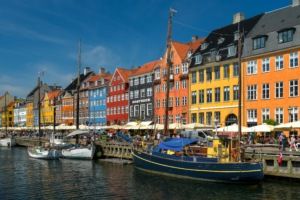 Copenhagen has been rated fifth in a new study by energy comparison site Uswitch that ranks cities according to their sustainability.
The determining factors were green energy, transport, affordability, pollution, air quality, C02 emissions and green public spaces.
Energy, public transport and clean air
Unsurprisingly, Copenhagen's green energy score was high at 83 percent. That's thanks to initiatives like Copenhill, which converts waste to energy, and the fact the city is largely powered by Denmark's world-class wind sector.
Transport infrastructure was another high scorer. Copenhagen's buses are electric, and much of the leisure and tourism industry – GoBoat canal tours for example – is entirely electric and solar-powered.
Due to restrictions on highly polluting vehicles and the famous Danish cycling culture, the excellent air quality was another metric that pushed Copenhagen up the leaderboard.
Down under on top while Saudi oil city comes last
Canberra took top spot thanks to its public transport, solar and wind energy, and an almost blanket internet accessibility of 94 percent. Conversely its pollution index score was one of the lowest in the study.
Jeddah in Saudi Arabia is the least sustainable city on the global index. Its reliance on fuel and gas and production of crude oils have significant effects on air pollution in the city.
"Where you live has a big impact on how easy it is to be green. Our study highlights which cities are leading the way with sustainability, and which need to improve," said energy expert Will Owen from Uswitch.
See the world's top 30 sustainable cities below: