News
Deportation centre plans on the brink
---
This article is more than 2 years old.
A majority of Parliament are against the government's plans to establish a facility for foreign criminals on Langeland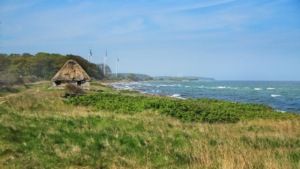 Earlier this week, the government unveiled plans for a deportation centre for foreign criminals on the island of Langeland. 
But that strategy is hanging in the balance in the wake of heavy public outcry and opposition from a majority of Parliament.
A unanimous Blue Bloc, backed by Socialistisk Folkeparti, has penned a proposal that will halt the government's plans, and even Dansk Folkeparti is against it.
"We think the government's decision is too drastic. It stirs up so much opposition and impacts so many people that it just needs to be stopped," Pia Kjærgaard, the DF spokesperson for immigration issues, told TV2 News.
READ ALSO: Government to establish deportation centre for foreign criminals on island
Decision has been made
The frosty political response to the plans has prompted the immigration and integration minister, Mattias Tesfaye, to call for a cross-party meeting in Parliament on May 25. 
But, at least according to Socialdemokratiet's spokesperson for immigration issues, Rasmus Stoklund, the decision has been made.
"Wherever in Denmark we put such a centre there will be protests because no-one wants a centre like that in their backyard," said Stoklund.
"Now the decision has been made and the centre has been purchased."